WATCH: 49ers Legend Jerry Rice Has Special Message for Justin Fields Ahead of His Second Pro-Day
Published 04/14/2021, 12:51 PM EDT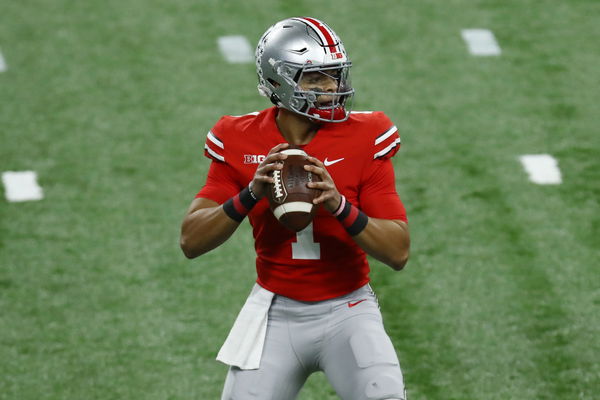 ---
---
Justin Fields is one of the hottest prospects in this year's NFL Draft. The Ohio State quarterback is touted for great success in the NFL.
ADVERTISEMENT
Article continues below this ad
While he isn't being given similar recognition like that afforded to Trevor Lawrence or Zach Wilson, Fields is a valuable commodity for teams. But his first pro-day didn't go so well, and he is looking to redeem his performance at his second pro-day.
San Francisco 49ers legend Jerry Rice took to social media to give some encouragement to Justin Fields. He told him to not pay attention to all the noise that people are making about him.
ADVERTISEMENT
Article continues below this ad
Rice reassured Fields that he is a hard worker, whose hard work will pay off. Rice then told him about his own NFL pro-day, and how easily he was dismissed by analysts.
He went on to prove all his critics and doubters wrong. And Rice believes that Fields can do the same.
"Justin Fields, hey man, don't worry about what they're saying about you, brother. We know that you're a hard worker and you enjoy what you're doing on the football field.
"You inspire your teammates to be better. Hey, they said the same thing about me. They said I couldn't run a 40."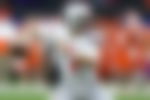 Jerry Rice gives Justin Fields some valuable advice
Rice added that his first pro-day run was nothing to be impressed with. However, the one thing that set him apart was his results.
No one could catch Rice when he made a run to the end zone. And that is something that cannot be measured. Finally, Rice told Fields to not pay heed to the criticism and wished him good luck for the draft.
"Yeah, I might have ran a 4.5, 4.6 — I'm not even sure. But for one thing, they didn't clock me on my way to the end zone. Couldn't nobody catch me.
"So hey, just let that stuff blow over your head, man. Congratulations, I'm sure you're looking forward to the Draft. And hopefully you go high."
ADVERTISEMENT
Article continues below this ad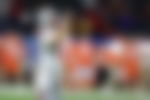 Can Justin Fields get a top draft slot this year? He was one of the top prospects early in the off-season. However, his stock fell recently, somewhat inexplicably.
It seems like some franchises have doubts over his success translating in the NFL. However, Fields is a very talented quarterback and could be a solid pickup for a team lower down the order if he does fall that low.
ADVERTISEMENT
Article continues below this ad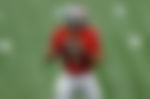 Trending Stories