Watch: Aaron Rodgers Features in a New State Farm Ad as an "Aspiring Singer-Songwriter"
Published 09/12/2021, 10:56 AM EDT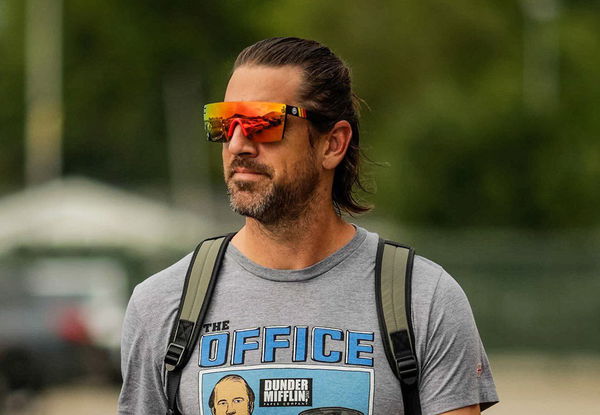 ---
---
Tinted glasses, long hair, and a guitar in his hands, no it's not John Lennon, it's the new look of Aaron Rodgers. The Green Bay Packers quarterback is back again featuring in a new State Farm commercial. This time as an "aspiring singer-songwriter."
ADVERTISEMENT
Article continues below this ad
A new NFL season is incomplete without a State Farm ad featuring NFL players. This time Jake from State Farm decided to appear on screen with Aaron Rodgers disguised as a singer. Rodgers' long hair paid off as he rocks the new look of a singer.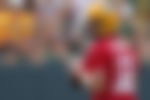 Aaron Rodgers wants the 'Rodgers Rate' for himself
ADVERTISEMENT
Article continues below this ad
State Farm is a company that provides property and casualty insurance that fits into any budget. Though what's more fun to watch are their commercials that uniquely display their agendas. And NFL players steal the show by starring in their commercials.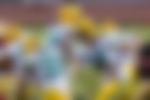 This time it was Rodgers and his guitar. The ad begins with Rodgers asking Jake if he was giving the "Rodgers Rate" to "regular folks." To which Jake's reply was, "State Farm has rates that fit anyone's budget."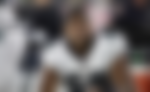 After which Rodgers sat down, got a guitar, and said, "In that case, this goes out to an ex-best friend [Jake] of mine, who took my rate, just gave it away."
State Farm delivers like a good neighbor too
ADVERTISEMENT
Article continues below this ad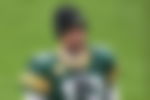 Although this time Aaron Rodgers and Kansas City Chiefs quarterback, Patrick Mahomes both had their independent State Farm commercials to act on. Unlike the one, we saw seven months earlier where the commercial had both the quarterbacks, along with Paul Rudd and even Drake.
However, this time the individual performances by Rodgers and Mahomes showcased them performing based on their own likes. Rodgers rocking a guitar which he loves to play, and the geeky side of Mahomes who likes to wear sneakers.
ADVERTISEMENT
Article continues below this ad
Although Aaron Rodgers felt excited to see himself as a budding musician on screen after the commercial dropped. Yet he feels even more excited for the new NFL 2021 season to start. As this season is going to be his last dance with the Green Bay Packers, and so he wants to make it count.