WATCH: Best of NFL Legend Randy Moss as he Celebrates his 44th Birthday
Published 02/15/2021, 2:27 AM EST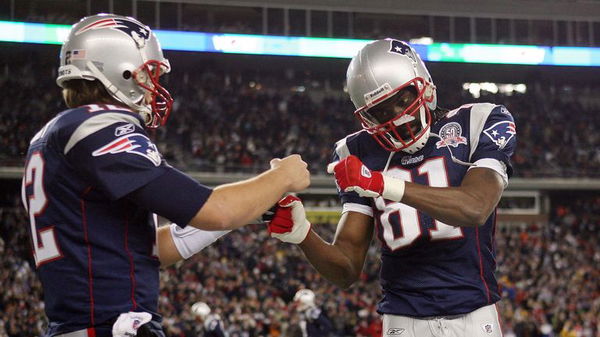 ---
---
Randy Moss is one of the greatest wide receivers of all-time. Throughout his legendary career, Moss set records and amazed fans with his amazing play.
ADVERTISEMENT
Article continues below this ad
Moss was an elite player during his tenured career and earned his Pro Football Hall of Fame nomination. Today, Moss celebrates his 44th birthday, and the NFL paid tribute to him with some of his most iconic plays.
The NFL Throwback account on Twitter shared a video highlighting some of the most legendary moments and plays from his 14-year-long career. It included some of his best highlights from his time with the Vikings, Raiders, Patriots, Titans, and 49ers.
ADVERTISEMENT
Article continues below this ad
Moss was famous for making some of the most impossible catches look easy, as he ran far up the field in order to run the ball into the end-zone.
Moss entered the NFL in 1998. He went to the Minnesota Vikings as the 6th overall pick in the 1998 NFL Draft. He immediately made an impact when he joined the Vikings.
He made the Pro-Bowl, first-team All-Pro, and even established himself as the leader for receiving touchdowns in a season. Moss' rookie season is considered one of the greatest rookie seasons of all-time.
Randy Moss was electric in his prime
Moss then went on to become one of the most highly coveted players in the NFL. After 6 years with the Minnesota Vikings, he went to the Raiders through a trade.
ADVERTISEMENT
Article continues below this ad
However, his tenure there was short-lived as he parted ways with the franchise and jumped ship to the New England Patriots within 2 years. With the Patriots, Moss went to his first Super Bowl against the New York Giants.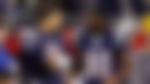 Moss did everything in his power to put the team ahead of the Giants. He even scored the go-ahead touchdown to put the Patriots on top. However, it wasn't enough, as the Patriots fell to Eli Manning and the New York Giants.
ADVERTISEMENT
Article continues below this ad
His tenure with the Patriots ended in 2010, and his career floundered after short, fruitless stints in Minnesota, Tennessee, and San Francisco.
How will Randy Moss be remembered in the NFL? He is still one of the all-time greats. Many consider Moss to be the greatest NFL player who failed to win a Super Bowl in his career.