WATCH: Buffalo Bills Coach Smashes the Surface Tablet Like Tom Brady in a Wild Reaction to Losing Week 3 Matchup Against Miami Dolphins
Published 09/25/2022, 5:56 PM EDT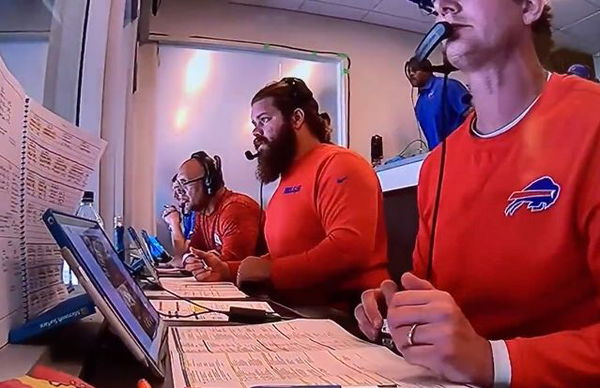 The Buffalo Bills have finally suffered their first loss of the season and the Miami Dolphins proceed with their undefeated status after three games. Even though the spotlight of the game was Josh Allen, Tom Brady's influence was still very much evident in the end. No, not in the game, but the way the Bills OC Ken Dorsey reacted to the final outcome.
ADVERTISEMENT
Article continues below this ad
In a viral clip, Dorsey can be seen angrily reacting to his first loss of the season. His reaction was very much similar to Tom Brady's against the Saints. Yes, as usual, it was the Microsoft Surface tablet that took the physical toll of that loss.
ADVERTISEMENT
Article continues below this ad
Bills OC reacts like Tom Brady after Week 3 loss
Tom Brady has seemingly started a new trend of smashing surface tablets in the agitation of the on-field drama. The Bucs QB caught the attention of fans last week after he smashed two tablets back to back in the same game due to a rough start against his rivals the New Orleans Saints.
Brady's viral reaction echoed its way to Week 3 as now the Bills OC has done the same. However, it's not a trend after all. Even the Packers' star QB Aaron Rodgers recently in the Pat McAfee Show admitted to chucking a surface tablet himself back in 2015 while playing against the Panthers.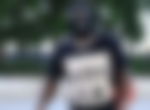 In the end, it would be counted as a near miss for the Bills for running out of time for a field goal that could have saved their undefeated run. The frustration was very much evident on the Bills coach. And that's how another surface got sacrificed out of nowhere.
Miami Dolphins defeats Buffalo Bills
ADVERTISEMENT
Article continues below this ad
Both the teams were toe to toe going in the second half of the game with no signs of backing down. However, the second half was seemingly dominated by the defense on both sides.
The Bills had high hopes of turning the game around from a 19-21 deficit by a last-minute field goal. With seconds running out of the clock, the Bills lost the opportunity to make a winning attempt on the field goal. And in the end, it was the Dolphins that kept their winning streak alive at the expense of the Bills.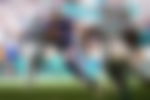 The Super Bowl favorites, the Bills, will now be preparing to feast on Lamar Jackson's 2-1 Baltimore Ravens in Week 4. Will the Bills be able to assert their dominance over the Ravens or will there be another surface tablet sacrificed?
ADVERTISEMENT
Article continues below this ad
Watch This Story: Head Coach Todd Bowles Comments On Tom Brady's Wednesday Practice Appearance Even Though Reports Suggested Otherwise