WATCH: Colin Kaepernick Features in New Nike Video Alongside Cristiano Ronaldo, Serena Williams, Kobe Bryant Among Other Elites
Published 05/18/2022, 8:30 AM EDT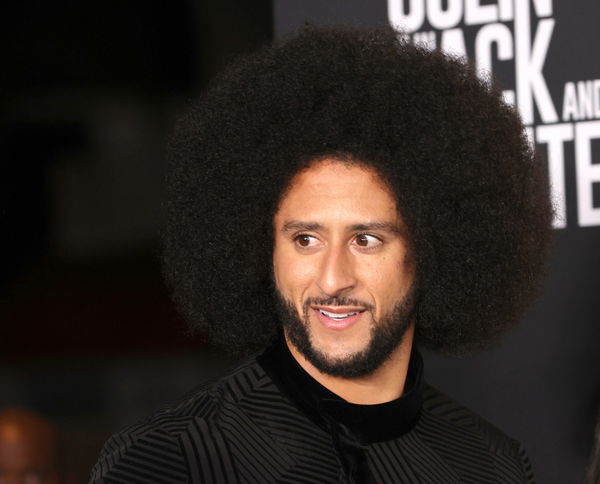 Nike which is known all around the world as one of the leading sports brands is celebrating its 50th anniversary. To honor this special occasion, Nike has released a video titled, "Seen It All". The video features former NFL star quarterback Colin Kaepernick along with other legendary athletes. It goes through what all Nike has accomplished in the last 50 years and will keep on doing the same in the future as well. 
The short film is directed by the famous writer/actor/director Spike Lee. Spike Lee himself appears in the video, playing the renowned character of Mars Blackmon. Mars Blackmon is a fictitious character that appears in Spike Lee's film "She's Gotta Have It". Actress Indigo Hubbard-Salk, on the other side, portrays Zimmie, a figure that represents the future.
ADVERTISEMENT
Article continues below this ad
All along with the short film, there are short glimpses of 40 famous athletes. All these athletes have acted as brand ambassadors for Nike. Some of the legendary athletes seen in the video are Christiano Ronaldo, Tiger Woods, Colin Kaepernick, Serena Williams, Kobe Bryant, and LeBron James among others.
Colin Kaepernick gets features in Nike's anniversary short film
Former NFL quarterback, Colin Kaepernick after being featured in the short film. He took to his social media to share Nike's 50th Anniversary Short Film. Kaepernick has been endorsing the sports brand, Nike since 2011.
ADVERTISEMENT
Article continues below this ad
On the occasion of Nike completing its 50 years, the Chief Marketing Officer at Nike, DJ van Hameren said, "During our first 50 years, Nike has been the champion of sport and athletes everywhere, because we believe in the power of sport to move the world forward. As we look to our next 50 years, we will continue to innovate to serve the future of athletes."
ADVERTISEMENT
Article continues below this ad
As Nike completes its 50 years, they have literally seen it all. Regardless of the game, the sports brand has made a point of being there and doing all possible things to further develop the sport. Moreover, Nike has also planned to showcase some of the original objects kept safe with them during these 50 years.
Watch This Story- How Many Kids Does Notorious NFL WR Antonio Brown Have?