Watch: Derrick Henry Works on His Catching Skills Ahead of the 2021 NFL Season
Published 04/18/2021, 11:52 AM EDT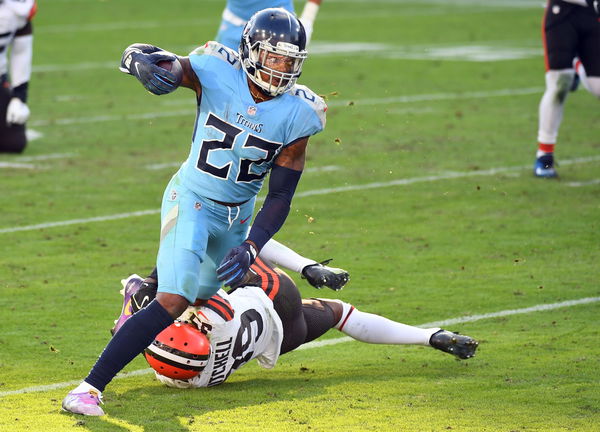 ---
---
Derrick Henry has been a phenomenon in the NFL. After a slow start to his career in the league, Henry burst onto the scene in 2018 with a 1,000+ yard rushing season with 12 touchdowns for the Tennessee Titans.
ADVERTISEMENT
Article continues below this ad
But that was just the precursor to what was to come. Henry got better and better with each passing season. In 2019, he made his first Pro Bowl appearance and in 2020 he registered over 2,000 rushing yards to be named the NFL Offensive Player of the Year.
While Derrick Henry was part of the MVP conversation in the early stages of last season, he slowly fell down the pecking order as Green Bay Packers QB Aaron Rodgers took the league by storm.
ADVERTISEMENT
Article continues below this ad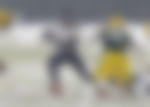 But what hurt Derrick Henry's MVP odds? By breaking the 2,000-yard barrier, Henry became only the eighth player in NFL history to achieve the feat. So why didn't he feature in the MVP conversation more prominently?
That could very well be down to his ability to catch the football.
A chink in the armor for Derrick Henry
In an ever-evolving league, running backs these days too are expected to catch the football more often. With the NFL becoming a more pass-friendly league, running backs like Alvin Kamara, Saquon Barkley, and Christian McAffrey have perfected the art of catching the football.
Derrick Henry, however, struggles in this aspect. Henry recorded 114 receiving yards last season. This is a paltry figure when compared to Alvin Kamara's 756.
The running back himself noted last month that he's looking to improve his catching game so as to have a better shot at the MVP title.
"I need to get better, I know that you know, I need to get better. If I had the receiving yards probably to go with it, just because it's a passer's league now," Henry had said while appearing on the podcast Bussin With The Boys.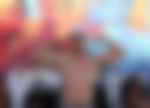 ADVERTISEMENT
Article continues below this ad
In a recent video, Henry has been seen working on his pass-catching ahead of the new season. Running various routine passing drills in a closed facility, if the running back can improve his catching game, he might just be unstoppable.
How many receiving and rushing yards do you feel Derrick Henry must put up to be in the conversation for the MVP title next season?
ADVERTISEMENT
Article continues below this ad
WATCH STORY: NFL 2021 Mock Draft: Possible Landing Spots for the Top 5 Defensive Prospects