Watch: Eli Manning Has a Laugh at the Expense of Tom Brady's Super Bowl Nightmare
Published 06/21/2021, 10:43 AM EDT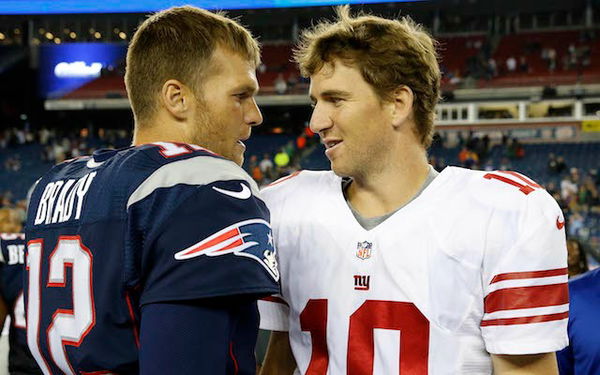 ---
---
Tom Brady has done it all and won it all in the NFL. The AFC, NFC, Super Bowl, the legendary quarterback has won wherever he's gone. But if there's one kryptonite Brady's locker, it's undoubtedly the Eli Manning-led New York Giants. 
ADVERTISEMENT
Article continues below this ad
Tom Brady has seven Super Bowl rings to his name. Nobody comes close, not even Eli Manning. But the younger of the Manning brothers holds the distinction of being the only quarterback to have defeated Brady twice in the Super Bowl. 
Brady has been to the Super Bowl a record 10 times. Winning seven, he's only failed to win the Lombardi Trophy thrice when given the shot. 
ADVERTISEMENT
Article continues below this ad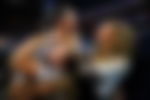 While his most recent defeat was against the Philadelphia Eagles, Brady's previous two defeats were at the hand of the Giants. And in both games, the man leading the Giants' offense was Eli.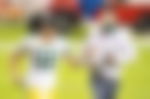 Thankfully, for Brady, Eli Manning is no longer around to thwart his Super Bowl ambitions. Retiring at the end of the 2019 season, Manning is now content with watching the game from box seats.
But that doesn't mean that he's ready to let Tom Brady forget about his Super Bowl nightmare.
Eli Manning cracks a dad joke aimed at Tom Brady 
In a video posted by the Giants' official Twitter handle, Manning took part with former center Shaun O'Hara as part of the franchise's Father's Day campaign. 
Telling dad jokes to get each other to crack, Manning was quick to pull off a dad joke at the expense of Brady's Super Bowl misfortune. 
"What is Tom Brady's favorite wine?" asked Manning before promptly giving the answer to his own question. In a high-pitched voice imitating Brady, Manning said "I can't beat the Giants!"
ADVERTISEMENT
Article continues below this ad
Using a bit of slick wordplay, Manning was referring to whine and not the alcoholic beverage. O'Hara laughed and soon padded up the joke with a comment of his own.
"You can't throw it and catch it," he said referring to an infamous moment caught on tape where Brady's wife, Gisele Bundchen, was caught yelling at a heckler, "My husband cannot f—ing throw the ball and catch the ball at the same time."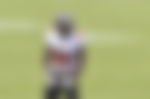 ADVERTISEMENT
Article continues below this ad
It's all fun and games though as the two quarterbacks share a great relationship with each other off the pitch. And a better example of that perhaps can't be derived than this recent laugh courtesy of Eli.