WATCH: Eli Manning Takes Fans Down Memory Lane with Personal Wall of Fame Tour
Published 06/12/2020, 7:37 AM EDT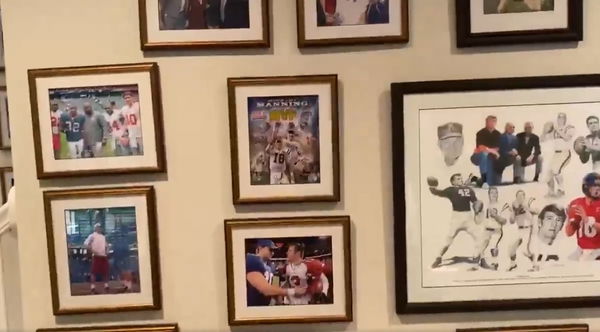 Eli Manning had a storied NFL career with the New York Giants. He featured with the franchise right from his rookie season in 2004 until he called time on his playing days earlier this year. Manning is new to Twitter, but he seems to have caught up on social media trends quite quickly and took followers for a tour down memory lane in a throwback Thursday video. 
ADVERTISEMENT
Article continues below this ad
Eli Manning gives fans a 'Wall Of Fame' tour
The 2x Super Bowl winner started the video by giving fans a glimpse of his weight collection. Then he panned the camera to a wall with loads of photographs. He said, "We're in the weight room today we look at a wall, see great pictures. Bring back some memories, most of these." 
ADVERTISEMENT
Article continues below this ad
"Some stud running backs," said Manning as he focused on an image where he is next to Ahmad Bradshaw (No.44)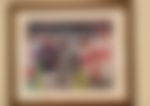 Following this, he moves the camera lower to a picture of himself and his brother and fellow NFL quarterback Peyton Manning and says, "Me and Peyton."
Next, he lowers the camera and we see the New York Giant No.10 standing alongside 1999's 2nd overall pick Donovan McNabb. Here, Manning focused on another image with quarterback Kurt Warner. He claimed MVP at Super Bowl XXXIV with the St.Louis Rams and played as Manning's teammate in 2004. 
The former QB's wall is even adorned with images of his college team. "Chris Spencer, center at Ole Miss… always a special bond there," said Manning who won the 2003 Cotton Bowl Classic with Spencer.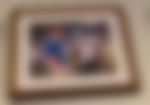 Next, Manning moves onto a sketch/collage of multiple quarterbacks at his alma mater. "There were some great quarterbacks that were up there at Ole Miss at the time. Charlie Conerly in there No.42." Conerly went on to play for 'The Giants' for 14 seasons.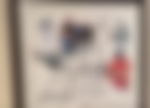 Further, Manning takes followers quickly through images featuring, Coach Gilbride and his father Archie Manning.  Next, Manning focuses on a picture of himself and former Giants No.14 Y.A.Tittle.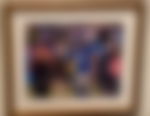 The former Giant shows followers another image of his father and brother who seem to be prominent features on his photo wall of memories. 
"President Bush doing the coin toss," said Manning as he moved to a portrait showing the same at a Giants vs Cowboys game. Manning continues on his tour and shows us images of long time coach at New York Giants Tony Coughlin "taking a little break."
Furthermore, he treats fans to a glimpse of the man who considers him as a nemesis. Both of the younger Manning's Super Bowl wins came over Tom Brady's New England Patriots. He says, "Brady" and moves on to pictures of him with his wife on draft day as well as one of his 4 Pro Bowl appearances.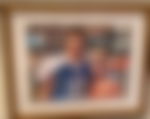 Manning ends with a shot of him and fellow draft class member Larry Fitzgerald who still features for the Cardinals and says, "Good crew."
ADVERTISEMENT
Article continues below this ad
What did you make of the unique wall of fame tour?
ADVERTISEMENT
Article continues below this ad