Watch Enthusiast Tom Brady Compares NFL Teams to Classic Timepieces
Published 05/12/2021, 8:17 AM EDT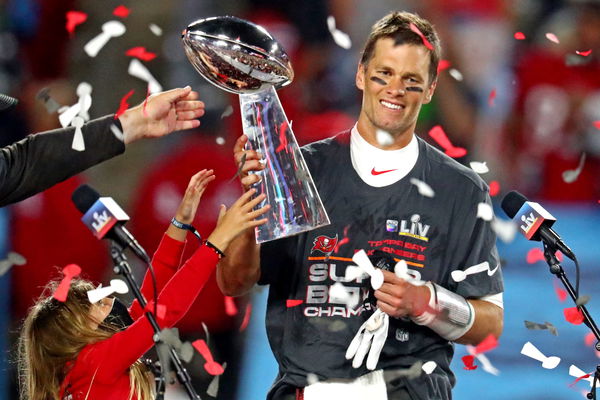 ---
---
There seems to be no one who can have the last laugh over Tom Brady. Even Father Time has tried and failed to slow down the evergreen quarterback.
ADVERTISEMENT
Article continues below this ad
Aged 43, Brady recently won his 7th Super Bowl title with the Tampa Bay Buccaneers. His first away from the New England Patriots. 
So it's fitting that the man who seems to defy the laws of time is an avid timepiece collector himself. Apart from stocking up on Super Bowl rings, Tom Brady also maintains a vast collection of luxury watches. A collection he is rather proud of. 
ADVERTISEMENT
Article continues below this ad
And recently, the NFL's winningest quarterback had some fun comparing some classic wristwatches to NFL teams.
Tom Brady knows his watches
Being an avid collector of luxury watches, Brady was quick to compare some vintage and modern timepieces to NFL teams.
Appearing on an interview with Hodinkee, a New York City-based watch website, Brady first compared the Rolex Submariner to two NFC North heavyweights.
"The Chicago bears and Green Bay Packers. Classic, been around forever, nothing flashy about the uniforms. They're kind of just iconic in and of itself. Everyone kind of knows who they are… It's not the new kid on the block." said Brady.
Moving on to the more new-age designs of the Omega Speedmaster, Brady compared the line of watches to the newer NFL expansion teams.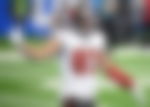 "It's a little new school, old school. That's because the newer designs are very new school but it's a very old school watch… So it's kind of like an expansion team. Like the Houston Texans or Jacksonville Jaguars."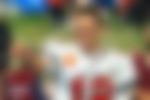 Finally moving on to the all-time classic, the Patek Phillipe Nautilus, Brady had only one name in mind. 
ADVERTISEMENT
Article continues below this ad
"That's like the Pittsburgh Steelers. All the history, incredible success. Don't change their colors. They kind of don't change much. Stick very close to the heart and soul of what they are. ADVERTISEMENT
Article continues below this ad
They're gonna just do what they do well and try to do it better than anybody else. So, right, that's exactly what the Steelers do," he said.
Surprisingly, neither his current team, the Tampa Bay Buccaneers, nor his former team, the New England Patriots, received a mention on this list. But at least it shows that Brady knows his watches better than most in the NFL.