WATCH: "Look At Him Rumble The Earth is Shaking"- Keith Traylor Has A Run For The Ages
Published 04/29/2020, 6:30 PM EDT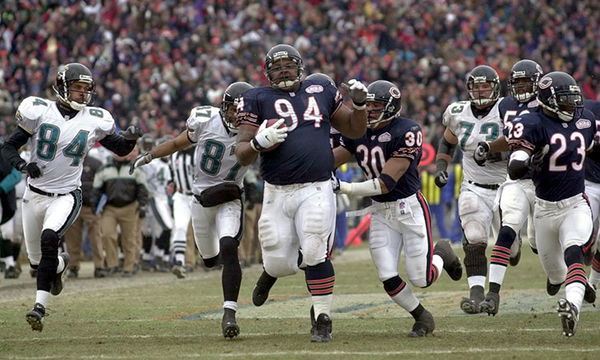 Nose tackle Keith Traylor played with 7 different teams over a 16 year NFL career winning a total of 3 Super Bowl Rings. Two with Denver in 1997 and 1998 and one with the New England Patriots alongside Tom Brady in 2004 season. He recorded two interceptions in his career. However, the most famous one will be against Jacksonville in the Chicago Bears' 2001 NFL regular season's final game.
ADVERTISEMENT
Article continues below this ad
Keith Traylor sets off on a run for the ages
The Bears became division champions after eleven years. But what happened in the 3rd quarter will be immortalized in fans' minds even today. 
ADVERTISEMENT
Article continues below this ad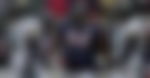 The 300 pounder tackle intercepted a pass from Jaguars quarterback Mark Brunell. In the aftermath, Traylor said, "When I tipped it, I just followed the ball. And when it landed, I was like Ahh, I got it. What should I do now?"
He juggled it and caught it in his hands as he set off across the turf covering 67 yards. With every yard covered it seemed as though he was surprised he was going ahead. His teammates seemed to be more interested in screening him rather than taking a pass.
Eventually, the Jaguars brought the big man down. However, the damage was done as he set up a touchdown two plays later. The earned 4 more downs and his teammates were beside themselves with delight. The Bears never lost the lead and romped home with a 33-13 full-time win. 
Bears quarterback made a joke at the run with seemed to stretch for an eternity. "Was there a sundial to time that?"
Also, broadcasters Dick Enberg and Dan Dierdorf provided the words that gave weight to the iconic moment. 
ADVERTISEMENT
Article continues below this ad
"First down, Jacksonville they trail thirteen nothing the screen has intercepted. Big Keith Traylor, look at him rumble. 40-50 the earth is shaking. He's at the 20 he won't give it up. Oh my! Chicago already has a refrigerator, maybe they got rook for an ice maker."
How well do you remember that iconic moment? Check it out below.
ADVERTISEMENT
Article continues below this ad