WATCH: QB Sparks Joint After Making Incredible Play at Fan Controlled Football League
Published 05/26/2022, 9:00 AM EDT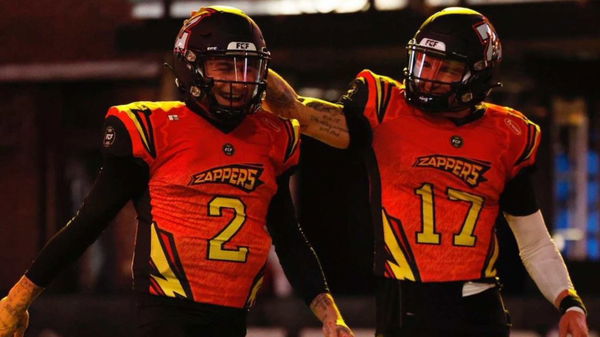 The sport of football has witnessed many unique celebrations over the years, and the Fan Controlled Football League gave fans another eyebrow-raising celebration. FCF Zappers quarterback Jason Stewart lit up social media with one of the most iconic celebrations in the FCFL. The former Memphis Tigers QB was on fire, and his dominating performance saw Zappers win against the Glacier Boyz.
Following one of his touchdown passes, Stewart proceeds to light up a massive joint right on the field during his celebration. It was one of the most unexpected moments from the QB during their 41-14 victory.
ADVERTISEMENT
Article continues below this ad
Stewart showcases his confidence during a memorable performance and ends up sharing the goods with a fan on the sidelines.
The Zappers QB took to Instagram to explain why he chose to celebrate this way, while stating, "I'm ok with being the sacrifice to raise awareness! When I played at Memphis, they had me on hydrocodone for a lot of my injuries. I couldn't function or play, then I tapped into KUSH! I felt better, slept better, ate better, had different creativity… I'm not saying Marijuana is right for everyone. But their are people in this world that use it as a medicine."
Will Stewart's celebration in the Fan Controlled Football League work in the NFL
While the NFL stage has not been foreign to dramatic or even controversial celebrations, his celebration might not have happened. The league has seen several iconic players like Randy Moss, Terrell Owens, and Stevie Johnson giving fans memorable moments. But the NFL has since taken steps to avoid such controversial situations and has strict measures in place.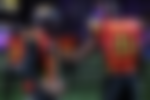 ADVERTISEMENT
Article continues below this ad
The openness of the FCFL is something that seems to be attractive to its fanbase, which is slowly growing every week. While Stewart has cast doubts on whether he will play again in the FCFL, fans have many other players who are must-watch.
He believes that there are real benefits behind his cause and stands firm with his celebrations.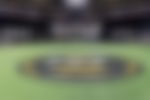 ADVERTISEMENT
Article continues below this ad
The FCFL, while being new, is an exciting concept for football fans. They have control over every call that happens within the game. While the Zappers remain bottom of the league, there are plenty of positives for the team this season. The FCFL will only continue to gain more ground in the coming years.
Watch This Story: Kyler Murray Led Arizona Cardinals to Feature in 'Hard Knocks in Season' During NFL 2022 Regular Season
Edited By: Gurjyot Singh Dadial