'Watch So Much Film, My Girlfriend Throws Shit at Me' – Rob Gronkowski Clears the Air About Previous Comments
Published 09/23/2021, 12:43 PM EDT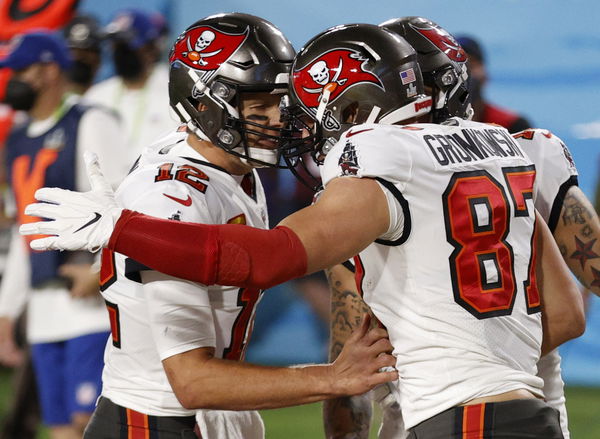 ---
---
Since making his NFL debut, reputed tight end Rob Gronkowski is known for his off-field antics. The former New England Patriots man carved a reputation for himself while playing for Bill Belichick's side. He formed a close bond with 7-time Super Bowl winning quarterback, Tom Brady, while at Foxborough.
ADVERTISEMENT
Article continues below this ad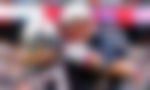 'The Gronk', as he came to be known, raised eyebrows when he decided to retire prematurely in 2018. However, 3 years down the line, he is back where he belongs – next to TB12, battling it out for another Super Bowl ring.
ADVERTISEMENT
Article continues below this ad
But no matter what he does on the football field, Rob just can't escape the media.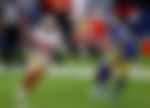 Rob Gronkowski clarifies previous comments related to pre-game prep
Tampa Bay Buccaneers tight end, Rob Gronkowski, has been a key figure for the defending champions in 2021. He already has  caught 4 touchdown passes from Brady in just 2 games, not to mention the the two he caught in last season's Super Bowl finale.
But he was in the news earlier this week for comments indicating that he does not watch any game film as part of pre-game preparation during the NFL season.
"My teammate, (fellow tight end) Cam Brate, just asked me the other day, he goes, 'Rob, I have a serious question.' He goes, 'Do you ever watch film?', and I said, 'No, I don't. I just run by guys. If I'm feeling good, I'm feeling good.'"
"I know Tom (Brady) watches 40 hours of film a week. I go, 'Tom, who's covering me this week? What kind of coverages are they playing?'" Gronkowski said in an earlier interview.
ADVERTISEMENT
Article continues below this ad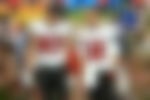 However, he recanted those comments in a recent interview with Rick Stroud of Tampa Bay Times.
"I watch so much film, my girlfriend throws shit at me," Gronkowski said.
ADVERTISEMENT
Article continues below this ad
Love him or hate him, you can't help but agree that Gronkowski is one of the more 'authentic' football players in the league. He speaks his mind with almost a child-like innocence. But when its time to make a play, he's your man.