WATCH: Rob Gronkowski Dazzles One and All With Amazing Gymnastic Routine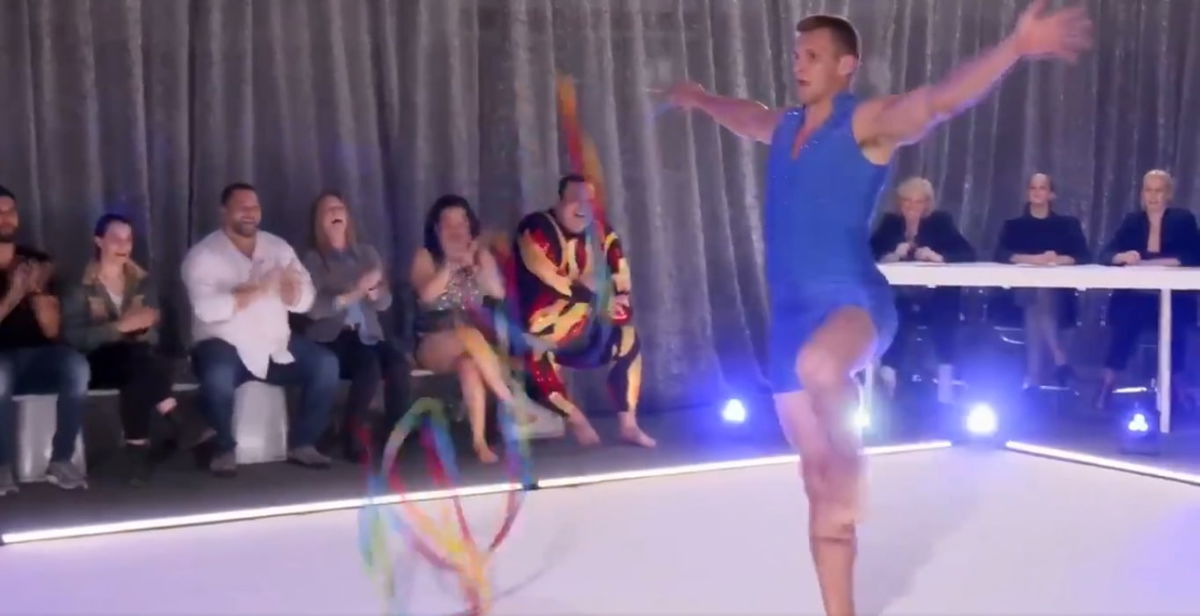 Whilst new Tampa Bay Buccaneers Tight End Rob Gronkowski has vowed America with his impressive rushing skills and nimble footwork dodging the defense, he has managed to shine away from football too. These are documented with his frequent appearances in WWE as well as his 45-second challenge on 'Ellen' last month.
On the show, the 3x Super Bowl Champion announced he would be part of a series called Game On! He revealed that the game will be funny, competitive, fantastic, and make audiences laugh a lot. However, in the latest episode, one can safely add 'leave audiences dazzled' to the list. 
Rob Gronkowski performs an amazing rhythmic gymnastic routine
In episode 4 of the show, 'Gronk' assumed that what he was participating in was Ribbon gymnastics. He tweeted a nearly two-minute-long video of himself taking to the mat. Here the former New England Patriot is clad in a glittering blue leotard. In his right hand was a rhythmic gymnastic ribbon. 
Egged on by a sparse audience, Gronkowski set off nimbly across the floor, providing fans with mesmerizing sways of the ribbon. Ever the perfectionist, he even weaved a bow into his routine. About 30 seconds into the video, the tight end lifted his leg to his side to showcase his balance as he continued to twirl the ribbon.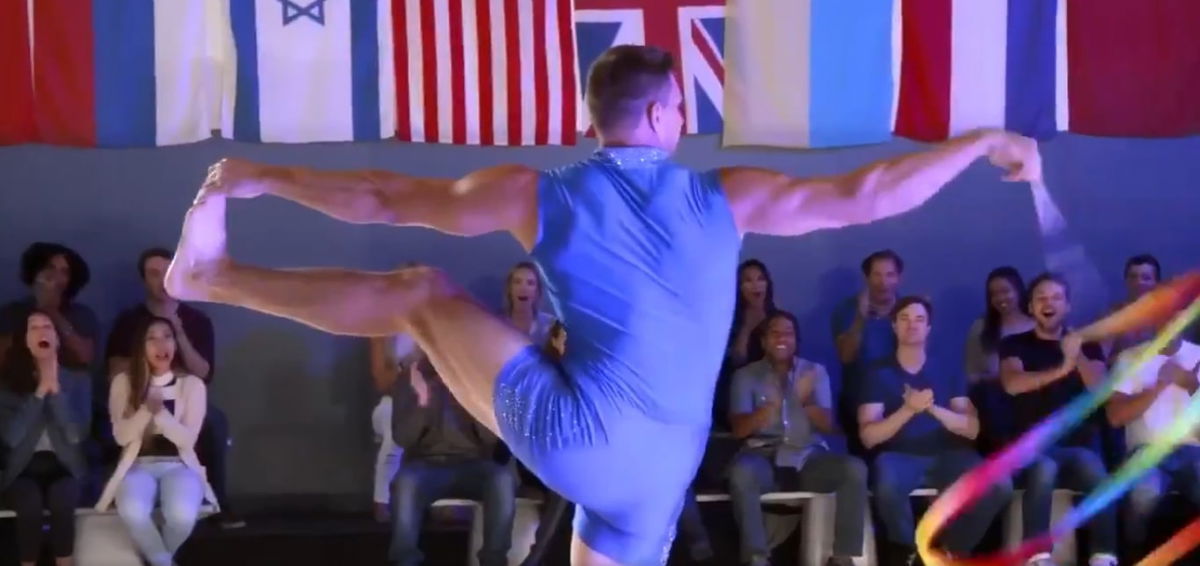 Furthermore, akin to regular rhythmic gymnasts, he even tossed the ribbon into the air before catching hold of it again. Before engaging in a series of maneuvers yet again, 'Gronk' concluded by slamming the ribbon onto the mat. This is akin to one of his famous touchdown celebrations that fans haven't seen for over a year. 
Apparently this beautiful sport is RHYTHMIC gymnastics, not RIBBON gymnastics. Either way, I crushed it. 8p on CBS TONIGHT – we've got @DavidOrtiz in the house! pic.twitter.com/e6ZdDvhFS4

— Rob Gronkowski (@RobGronkowski) June 17, 2020
Looking at his footwork can be an encouraging sight for Bucs fans as they hope to back up an impressive NFL 2019 offensive season with a trip to the playoffs this time around. 
Until 'Gronk' makes his return to the football field in new colors for the first time in his professional career, fans will certainly be eager to see what more the 31-year-old is capable of pulling off. 
What did you make of Rob Gronkowski's rhythmic gymnastic routine?
WATCH: Rob Gronkowski Participates in "What Can't Gronk Do?"