WATCH: The Diet That Fuels the New England Patriots
Published 03/01/2021, 7:23 PM EST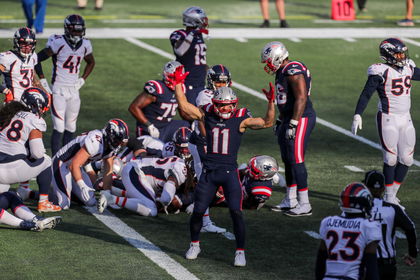 ---
---
To perform on the field, NFL athletes have to remain in prime physical condition. And while that involves putting in the hours on the training field and the gym, it also requires the athletes to be on a strict and nutritious diet.
ADVERTISEMENT
Article continues below this ad
But given the sheer size of NFL athletes, it's not an easy job to make a diet that suits them all. And that's something that franchises hire professional dietitians and nutritionists for.
And for Bill Belichick and his New England Patriots, that responsibility falls on Ted Harper, a certified sports dietitian/nutritionist.
ADVERTISEMENT
Article continues below this ad
Feeding the New England Patriots no easy task
During an episode of 'Do Your Job' Harper talked about the intricacies of preparing a diet fit for the roster of 6-time NFL champions.
Harper also talked about how the dietary requirements of the players keep changing as the season progresses. During the offseason, Harper said that the players are fed 3 times a day. Whereas, during training camp, it can go up to 4 to 5 meals a day.
And when the season gets going, it's usually 4 meals a day for each player to have the energy to do it all over the following gameweek.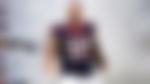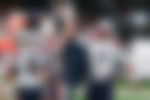 When the season is on, Harper said that the 4 meals are primarily broken into 4 parts – pre-practice, post-practice, lunch, and dinner.
Now feeding a hungry roster is no joke. The Patriots' kitchen staff said that the team consumes an average of 160 lbs of seafood, 172 lbs of beef, and a whopping 475 lbs of poultry in just a week.
Shakes a patent of every Patriots' diet
These meal plans, according to Harper, not only help them get the energy they need during practice and gamedays, but also play a major role in their recovery as well.
And almost nothing plays a more important part in the Patriots' diet than shakes. Full of carbs, proteins, and antioxidants, these shakes are what fuel the Patriots forward.
ADVERTISEMENT
Article continues below this ad
Now, even for such prime athletes, there's always time to add in a cheat meal. Talking about the excruciating training camps that these athletes go through, Harper said that popcorn, cookies, and pretzels always act as the perfect morale boosters.
So now that you know what goes into an NFL athlete's diet, do you think it's one that would work for you as well?
ADVERTISEMENT
Article continues below this ad