WATCH: The Pick 6 Machine of Green Bay Packers Charles Woodson
Published 05/21/2020, 6:30 AM EDT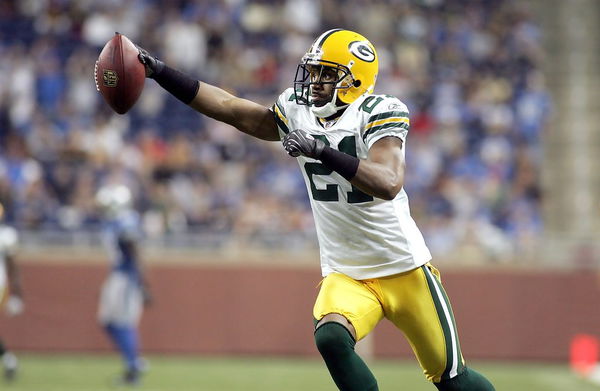 Two-way player Charles Woodson plied his trade in the NFL for 18 years with two different teams (Oakland Raiders and Green Bay Packers). The cornerback came into the 1998 draft as the only defensive player to claim the prestigious Heisman Trophy. The Michigan college player was drafted fourth overall by the Oakland Raiders. He went on to make 4 Pro Bowls in his first 4 seasons in the league. 
ADVERTISEMENT
Article continues below this ad
However, injuries derailed his career in 2002. He missed 8 games and despite having a franchise player tag, the two-way player was handed single-season contracts. In 2005, he broke his leg. He went on to join the Green Bay Packers in 2006 where he rediscovered the form of his breakout years and exceeded expectations. 
Charles Woodson sets pick 6 records at Green Bay Packers 
ADVERTISEMENT
Article continues below this ad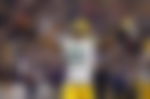 The then 29-year-old signed a 7-season deal with the Green Bay Packers. On October 22, 2006, the cornerback recorded his first pick-6 for Green Bay. It came at Dolphin Stadium via a 23-yard interception return of a Joey Harrington throw.
The pick-6 was Woodson's first in nearly 7 years. In 2007, he followed it up with a pick-6 against Kansas City Chiefs' Damon Huard late in the final minute of the game to hand his side a 10 point lead.
The following season he recorded 2 pick-sixes. Both came at Lambeau Field. First, he intercepted Detroit Lions quarterback Jon Kitna's pass for a 41-yard touchdown. Later he intercepted a sharp pass from Tampa Bay Buccaneers' Brian Griese for a 62-yard touchdown. 
In 2009, he continued in the same vein and notched up 3 pick-sixes. First, against Cincinnati Bengals, he caught a miscued throw by Carson Palmer for a 37-yard touchdown. The second of these came away against the Detroit Lions. He intercepted Matt Stafford for a 38-yard effort. 5 weeks later he notched the 3rd touchdown from interception against the Arizona Cardinals' Matt Leinart. 
In 2010, Woodson intercepted Houston Texans quarterback Shaun Hill in week 4. A year later, Denver Broncos' Kyle Orton fell victim as Woodson completed a 30-yard dash to the endzone for his 9th pick-6 in 6 seasons with the Green Bay Packers.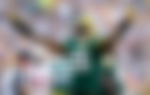 ADVERTISEMENT
Article continues below this ad
Some of the interceptions were absolute masterclasses. Was it due to the defensive pressure promoting the quarterback to release the football? Or were they just due to the wide receivers and tight ends not being there at the right place? Perhaps Woodson's reputation instilled fear amongst quarterbacks. One thing is for sure. In his spell with Green Bay, no quarterback took Charles Woodson lightly. 
Also, all the teams must surely be kicking themselves for passing up the opportunity to sign him in 2005. Take a look at all of his touchdowns from interceptions with Green Bay which propelled him to second behind Ron Woodson in Interception Return for Touchdowns.
ADVERTISEMENT
Article continues below this ad
THROWBACK: San Francisco 49ers coach Kyle Shanahan Predicts a Green Bay Packers Penalty