WATCH: Tom Brady and Antonio Brown Hug It Out at UFC 261 After Wide Out Signs New Bucs Contract
Published 05/02/2021, 8:21 AM EDT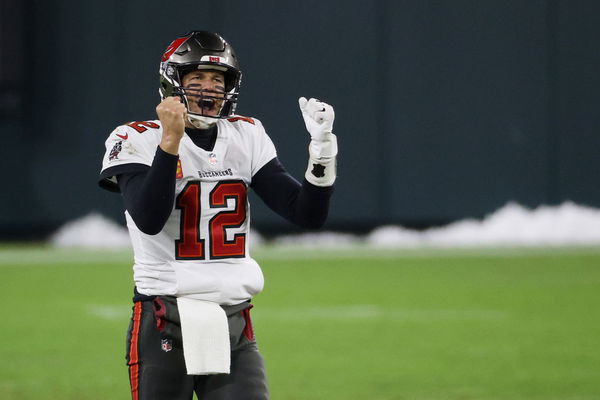 The Tampa Bay Buccaneers led by evergreen QB Tom Brady stunned the world by winning the Super Bowl last season. Brady, who had spent his entire career with the New England Patriots till 2019, made the switch and silenced his critics yet again. 
The Buccaneers started off slow. After starting off with an 8-4 record, the franchise pulled up its socks to not lose a single game through the postseason. 
This many believe was achievable thanks to the incredible roster strength the Tampa Bay Buccaneers possessed in 2020. And it's clear that the Bucs believe in sticking to what brings them success. 
ADVERTISEMENT
Article continues below this ad
The franchise has retained all 22 starters on offense and defense from its Super Bowl win against the Kansas City Chiefs. An incredible feat by the Bucs front office, the franchise also extended Brady's contract till the end of the upcoming season.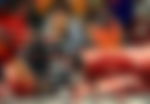 And just when one thought that the Bucs couldn't do any better, they outdid themselves by also retaining wideout Antonio Brown. 
The wide receiver joined the franchise on a short-term deal and started his first game in a Week 9 loss to the New Orleans Saints. But Brown came to life in the latter stages of the season. 
The former Pittsburgh Steelers wide receiver even scored a touchdown in the Bucs Super Bowl win. The Buccaneers and Brown head into stumbling blocks during negotiations over a new contract at first. But now, the two parties seem to have found some common ground. 
Tom Brady will have Brown as a target for 2021   
With Antonio Brown signing a year-long extension, the wideout is set to pad up for the Buccaneers again in 2021. Thankful to Tom Brady and the franchise for helping him win his first Super Bowl ring, the four-time All-Pro bumped into Brady during UFC 261. 
ADVERTISEMENT
Article continues below this ad
The two were attending the MMA event which featured the welterweight title bout featuring Kamaru Usman and Jorge Masvidal. 
While the two were not aware of each other's presence, the two quickly spotted each other amidst the crowd. The two teammates hugged it out and caught up with one another as cameras rolled. 
ADVERTISEMENT
Article continues below this ad
With the Tampa Bay Buccaneers bringing the band back for 2021, do you think the franchise has what it take to defend its Super Bowl title?