WATCH: Tom Brady Takes Out His Frustration on a Tablet During Saints Humiliation
Published 12/20/2021, 5:25 AM EST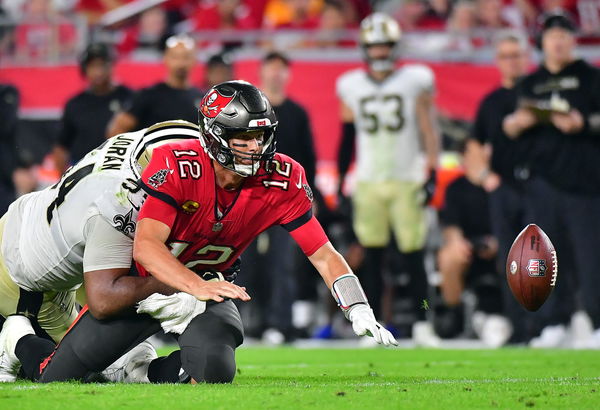 ---
---
The New Orleans Saints visited Tampa Bay and shut them down. We haven't seen the defending champions being dominated like this in a very long time. But the person who was frustrated the most last night was none other than the Buccaneers quarterback Tom Brady. It seems like California cool, lost his cool a few times during the game.
ADVERTISEMENT
Article continues below this ad
Week 15 was rough for Tampa Bay Buccaneers and their fans. For the first time this season, the Buccaneers have lost a game without getting any points on the board. Things got a little heated up at the Raymond James Stadium in Florida.
Saints keep Tom Brady in the back pocket
ADVERTISEMENT
Article continues below this ad
Walking into the field, the Buccaneers were confident that they will get the win in their home field. They knew it won't be easy because a team like the New Orleans Saints goes hard. This game was physical. Defenders of both sides were colliding with the offense. It was like watching a monster truck derby. Both the teams hit each other like angry bulls. They scored no touchdowns last night. The result of the game was 9-0.
Brady doesn't have the best record against the Saints after joining the Buccaneers. He is 0-4 in the regular season. Last night was no different. The New Orleans defense sacked Tom Brady four times. But the play that burst Brady out came late in the fourth quarter.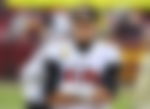 With around three minutes left on the clock, Brady threw the ball, hoping to find a wide receiver, but he was denied. Gardner-Johnson intercepted the pass and turned Brady over for the second time.  
An inanimate object becomes Tom Brady's victim
ADVERTISEMENT
Article continues below this ad
Brady finished the game with just 26-for-48 passing for 214 yards. The interception by Johnson in the fourth quarter was the final nail in the coffin. Brady was mad. He could not make a good play during the match. When he sat down on the bench, Brady had a Microsoft tablet in his hand. But not for long.
ADVERTISEMENT
Article continues below this ad
Tom was so mad that he smashed the table by throwing it on a crate behind the bench. Except for the Buccaneers' week 15 loss, the tablet was the only other casualty last night. It couldn't escape the wrath of Brady.