WATCH: When Deshaun Watson Decided to Join Patrick Mahomes in Mid Game
Published 09/10/2020, 10:03 PM EDT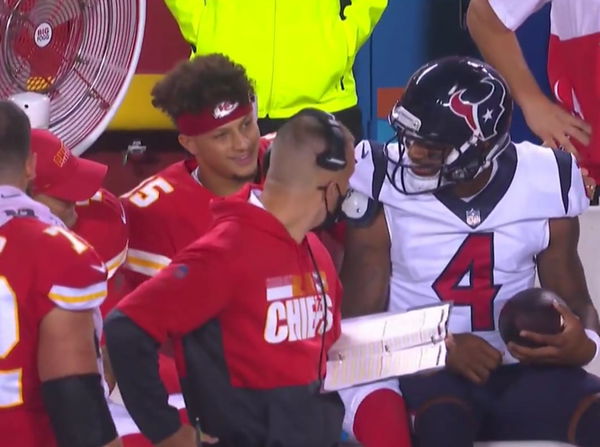 ---
---
After months of waiting and watching and cancelation of early pre-season training games and the entire pre-season schedule, the NFL is back. The season opener featuring the Houston Texans and Kansas City Chiefs was underway with a measly 15,000 fans in attendance. However, all those watching at home would have loved a light-hearted moment between Patrick Mahomes and Deshaun Watson on the sidelines.
ADVERTISEMENT
Article continues below this ad
The incident occurred during the Texans' third down in the second quarter. With the teams locked dead even at 7-7 Watson collected the snap and opted to rush forward. He successfully avoided a tackle on the field and ran out of bounds. He reduced his speed and sauntered along until he ended up on the Kansas City Chiefs'  bench.
ADVERTISEMENT
Article continues below this ad
Watson took a seat alongside Mahomes with the football in his hand. The Super Bowl LIV MVP was quick in seeing this. Hence, he raised his left arm to welcome the Texans quarterback in a brotherly embrace. 
What did Patrick Mahomes say to Deshaun Watson?
Mahomes had a smile on his face as he said something to Watson whilst patting his helmet. We would dearly love to know the mid-game exchange. Was it something related to Mahomes' last season comeback? Or was it a suggestion that Watson needed to scramble to the end zone near the goalposts and not to the dugouts?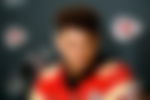 After two seconds, Watson left the bench clerly amused by what Mahomes said. He headed back to the field before exiting once more as his side opted to punt the ball rather than go for a fourth down.
The NFL 2017 draft class quarterbacks are the highest-paid players in the league. They have signed contracts tying them down to their respective franchises for several years. Also, the banter and camaraderie between them are good, which means fans can get used to seeing moments akin to this with regularity.
ADVERTISEMENT
Article continues below this ad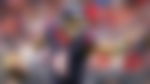 Despite the teams playing in different divisions, they are in the same conference and will clash regularly. Currently, the quarterbacks are tied at one apiece and will look to trump the other. They can continue to catch up mid-game in the heat of battle and no one will try to stop them or be disappointed.
The duo has shown the fans that football is about the rivalry on the field. Their friendly interaction on the sidelines is an example of what makes sports unique. 
ADVERTISEMENT
Article continues below this ad
What did you make of the quarterback interaction on the Kansas City Chiefs bench?