'Watching Aaron Rodgers and Patrick Mahomes'- Former NFL Quarterback Explains Why Zach Wilson is a Better QB Than Trevor Lawrence
Published 03/28/2021, 11:38 AM EDT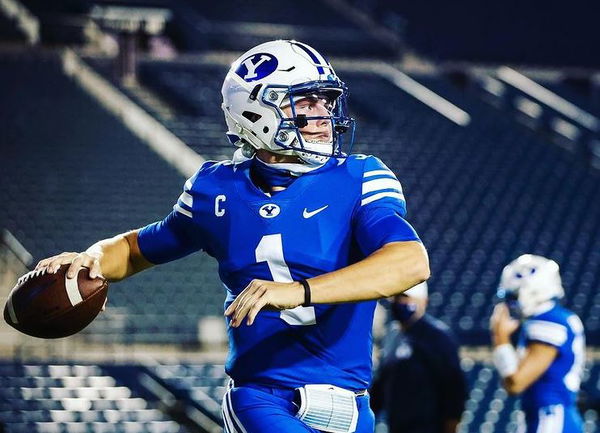 ---
---
Zach Wilson continues to impress, heading into the NFL Draft. In the past few months, Wilson's stock has grown exponentially, as he has established himself as one of the best quarterback prospects in this year's draft.
ADVERTISEMENT
Article continues below this ad
While Trevor Lawrence is the undisputed favorite for the #1 draft pick, a former NFL quarterback thinks Wilson is the better prospect between the two.
Former NFL quarterback and current analyst Chris Simms was a guest recently on Good Morning Football. Simms noted that while Trevor Lawrence is most likely going to be the #1 pick, Zach Wilson is the better quarterback prospect in this draft.
ADVERTISEMENT
Article continues below this ad
He pointed to his great passing range. He further compared Wilson to Aaron Rodgers and Patrick Mahomes.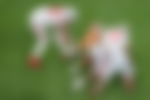 "Trevor Lawrence, I really like him. This is not an indictment of him. He is worthy of being the number one pick. There are special attributes about his football game, and him as a player and skills he can bring.
I just don't think he's as special as Zach Wilson. When I watch Zach Wilson, I just look at it and go 'I'm watching Aaron Rodgers, I'm watching Patrick Mahomes'."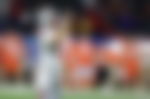 Zach Wilson- Best QB prospect in the NFL?
Simms added that Wilson has a great throwing arm, one of the best in the draft class. Wilson has shown this when he has been able to make throws from odd angles.
He believes that there is one indicator that puts Wilson above and beyond the other quarterbacks in the draft class, and that is his ability to take his opportunities, but also make his own opportunities.
"I think he has got the quickest release in the draft. The most explosive arm in the draft too. And I mean that because of his ability to throw it from all different weird angles…I'm big on this aspect when I evaluate quarterbacks.
"Are you taking advantage of all there to be had? All the open receivers and plays that are there to be had. When there is nothing there to be had, what happens? To me, that's where Zach Wilson separates himself."
ADVERTISEMENT
Article continues below this ad
Will Zach Wilson be a Top-3 QB draft pick? Currently, analysts are predicting Wilson to go #2 overall to the New York Jets.
However, there is time left ahead of the draft, and things could change drastically until then. Wilson's stock could rise, or even fall ahead of the draft.
ADVERTISEMENT
Article continues below this ad