"We Almost Died Together": Davante Adams and Derek Carr's Friendship Is Strengthened by the Fact That They Nearly Lost Both Their Lives During an Adventure Gone Wrong
Published 09/07/2022, 10:00 AM EDT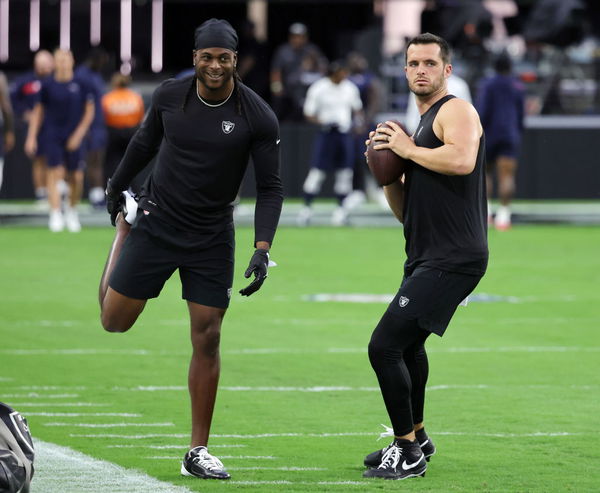 The Las Vegas Raiders had one of the best off-seasons with their moves. Especially, pairing two college teammates looks more like a blessing. The franchise brought in Davante Adams to pair with Derek Carr. Both athletes have a great bond as collegiate-level teammates. However, a recent cover story appearance with ESPN dives deep into their past. One incident also involves a near-death experience.
ADVERTISEMENT
Article continues below this ad
Tim Keown from ESPN featured wide receiver Davante Adams in their feature story focusing on the journey to the Raiders pirate ship. The franchise made the bold move to pair him up with his old quarterback from Fresno State. However, the near-death experience was when both of them went whitewater rafting.
ADVERTISEMENT
Article continues below this ad
Davante Adams explored whitewater rafting on the Upper Kings River in the southern Sierra Nevada about a decade earlier. He accompanied Derek Carr and his now-wife, Heather Neel. Ryan Soares, who guided them, encouraged them constantly to keep rowing so that the boat did not capsize. While recalling the narrative, Adams mentioned that "We almost died together. People don't know that."
The WR recalled the water body was originally tranquil, like a leisurely river. However, their voyage became more intense near the Banzai Hole. Adams and Carr paused long enough for everyone to fall out of the raft.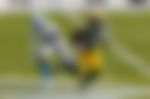 Instead of following the first rule of whitewater rafting, Adams and Carr froze and let Soares and Neel perform all the strain. They all tumbled off the raft one by one, desperate for oxygen. But everyone swam to safety. It's only possible to picture how close the two men have come after experiencing that experience.
Will Derek Carr and Davante Adams refuel the Fresno Magic in Las Vegas?
ADVERTISEMENT
Article continues below this ad
Davante Adams became Aaron Rodgers' top guy during his Green Bay Packers run. But now, the long-awaited reunion between Adams and Derek Carr is what the NFL fans would love to see. After two years together, different teams picked the duo in the 2013 NFL draft. They have stayed close friends since then but wished to reunite. They communicated, worked out together over the offseason, and are currently neighbors in Nevada.
ADVERTISEMENT
Article continues below this ad
As per Yahoo! Sports, during their tenure in Fresno, the duo lit up the college football realm. During that span, the Bulldogs went 20-6, and Carr topped the nation in completions, yards passing, and touchdown catches in 2013. Even Adams dominated the country in catches, collecting scores, and yards receiving. The Raiders fanbase should be excited to see the duo, and their performance could take their team to the playoffs.
Watch This Story: Patrick Mahomes' Mother Offers An Insight Into Raising A Future Hall of Famer, An NFL MVP, And Super Bowl Champion, And Then A Notorious TikTok Star
Edited By: Gurjyot Singh Dadial