"We are asking for your support" – Aaron Rodgers responds to New York bar's appeal
Published 07/01/2020, 5:33 PM EDT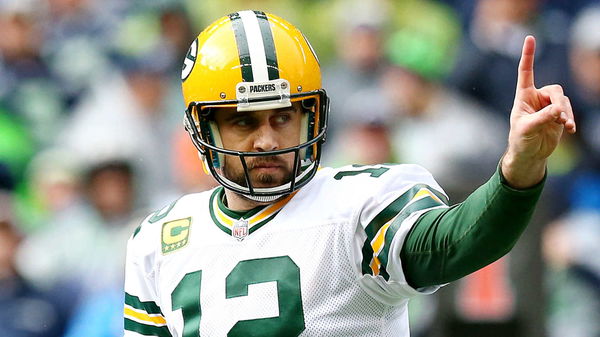 Green Bay Packers quarterback Aaron Rodgers paid a surprise visit at a bar in New York City, named Kettle of Fish. He later shared his photo on Twitter with the hashtag "save the kettle". The photograph was originally posted by Aaron Nagler.
In the image, Rodgers is posing with Patrick Daley, who is wearing a Rhinelander T-shirt. Also, Daley's partner Adriane was present. They together held a Gatorade cooler. Interestingly, the cooler was used on the sidelines during Super Bowl XLV. Retired Packers athletic trainer, Pepper Burruss, had sent them the cooler back in 2012.
ADVERTISEMENT
Article continues below this ad
https://platform.twitter.com/widgets.js
Green Bay Press Gazette reports that it was Burruss himself who had handwritten the cooler's history at its bottom. Consequently, fans don't miss a chance to pose beside the photo op whenever they visit the place. To create some hype in the neighborhood, the bar owners asked Rodgers to recreate a similar pose. As a result, he posed with the cooler with his autograph on its front.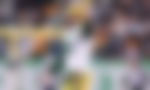 Aaron Rodgers Comes Forward to Help the Bar in Crisis
Kettle of Fish was temporarily shut down in March amid the novel coronavirus pandemic. Similar to other restaurants and bars in the United States, they too, are going through severe economic hardship. The bar owners recently launched a fundraising campaign intending to raise $100,000.
On GoFundMe's official website, they wrote, "We are asking for your support as we navigate this uncertain future and try to keep our doors open."
The bar recently turned 70. On game days, this neighborhood gathering spot remains packed with people donning Packers jerseys. Finally, their GoFundMe campaign got the valuable word-of-mouth boost from Aaron Rodgers. As a result, the owners are seeing some hope that could keep their livelihood up and running.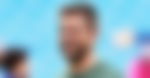 Go-To Spot for Packer Greats
The Kettle of Fish bar has a rich literary history, as notable personalities like Bob Dylan, Jack Kerouac, and Norman Mailer were its regular visitors. This was not the first time that Aaron Rodgers stopped by the bar. The Packers quarterback paid an off-season visit back in 2019 as well.
Apart from him, other Green Bay Packers legends like John Brockington, Jerry Kramer, and Dave Robinson, too, often dropped in for meet-and-greets. Additionally, the place houses autographed helmets of Brett Favre and Bart Starr.
ADVERTISEMENT
Article continues below this ad
Rodgers seems to like surprise visits very much. In June, he traveled to California to see two young brothers who had recently lost their sister to cancer. Ashley Stock posted a photograph on Instagram, which shows Aaron Rodgers standing with the two kids on either side.
ADVERTISEMENT
Article continues below this ad
It seems the Packers quarterback has made it his hobby to win hearts.