"We Athletes Have Been Educated So Poorly": Tom Brady Distraught Over Tua Tagovailoa Concussion Incident Shining Light on Poor Treatment of NFL Stars
Published 10/05/2022, 12:30 PM EDT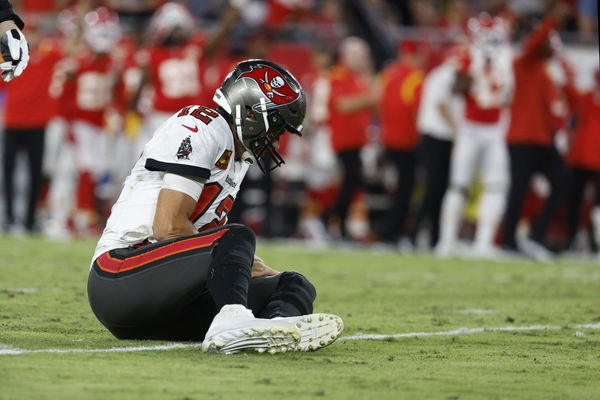 After a harrowing incident with the leading quarterback of the Miami Dolphins, Tom Brady shared his worries regarding the life-endangering injuries that NFL athletes sustain. Investigation into Tua Tagovailoa's concerning injuries started.
ADVERTISEMENT
Article continues below this ad
The starting QB staggered while in the game against the Buffalo Bills. It looked like a head injury. But attention rose when the 24-year-old hit his head on the field, following a sack against the Cincinnati Bengals.
ADVERTISEMENT
Article continues below this ad
Many tensed fans and former NFL athletes raised concerns over the possible concussion injury that Tua suffered. An investigation into his gruesome injury is ongoing. Therefore, the QB will not play against the New York Jets on October 9.
Understandably, such news got reactions from many people. On his weekly podcast, Let's Go! Tom Brady discussed his loss against the Kansas City Chiefs. Also, talked about the excruciating injury.
He said, "I think we athletes have been educated so poorly. And the people are educated poorly because there's a system that's in place that makes a lot of money from things when they go wrong. That's the reality of life." Brady then put forward the idea of focusing on preventing injuries before they happen.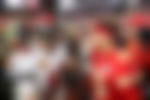 When asked whether the NFL's concussion regulations should change and what more athletes should do to safeguard themselves from the frequently brutal roughness of contact sports, the Tampa Bay Buccaneers quarterback remained silent. Many ask for the young QB of the Dolphins to retire from the sport altogether.
ADVERTISEMENT
Article continues below this ad
Tom Brady on how preventing injuries could solve problems
Tom Brady plays his 23rd season in the league with the Tampa Bay Buccaneers. Brady thinks that playing a professional sport like football or wrestling, for instance, comes with concussions and other ailments.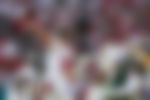 He continues by saying that rather than attempting entirely to eradicate the medical problem at this point, the league has to better prepare its players for the repercussions of a concussion.
ADVERTISEMENT
Article continues below this ad
Watch This Story: Tom Brady Went to The Same High School As This Controversial MLB Hall of Famer Who Was Also A 14x All-Star
Edited By: Deepika Bhaduri