'We Both Play the Same Sport' – Colts Kicker Breaks NFL Stereotype by Posing Alongside Seattle Seahawks Beast DK Metcalf
Published 09/14/2021, 2:00 PM EDT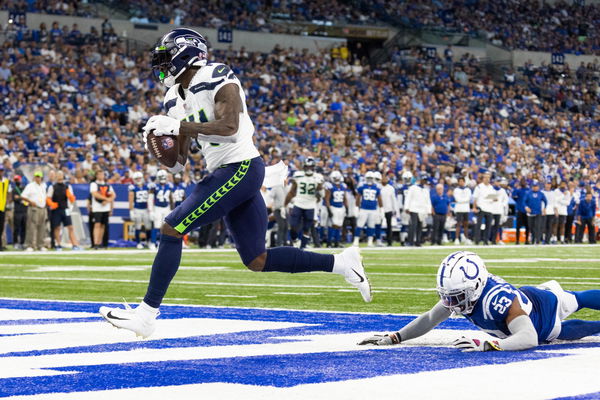 ---
---
Rodrigo Blankenship and DK Metcalf were seen playing against each other during Sunday Night's game between Seattle Seahawks and Indianapolis Colts. The two players with very different physical capabilities shared the same field during the game.
ADVERTISEMENT
Article continues below this ad
Although NFL players are expected to have a heavy built with athletic super strengths. But the Colts kicker is breaking all the stereotypes by competing against players in the opposite end of the physical spectrum than him, in a professional level.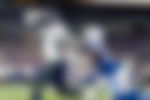 Blankenship besides DK Metcalf
ADVERTISEMENT
Article continues below this ad
However, Blankenship sought out the Seahawks beast for a picture with him after the game at Lucas Oil Stadium. Blankenship shushed all the haters by posting it on Instagram with caption, "Yes, we both play the same sport. And yes, we're both pretty dang good at it. Best of luck this season bro. Time to go to work and bounce back! #RespectTheSpecs #WalkOnMentality" 
No matter how far away Blankenship might be in the physical spectrum with Metcalf. He stands tall with pride and courage, which DK Metcalf noticed and commented, "My Boy. Goodluck the rest of the season," on his post.
Set aside the differences its all about the sport
ADVERTISEMENT
Article continues below this ad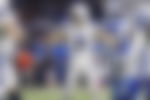 Rodrigo Blankenship rocks goggles and is listed with a height of 6'1, weighing 184 pounds. Furthermore, Rodrigo has no remarkable feat in a 40 yard dash or in bench press reps. However, defying all odds the kicker made 33-of-38 field goal tries and 44-of-46 PATs.
While on the contrary, Metcalf sporting his aqua hair is listed with a height of 6'4, weighing 235 pounds. Along with the intimidating physical appearance that he has, he is also fast enough to compete against professionals in the 100- meter dash.
ADVERTISEMENT
Article continues below this ad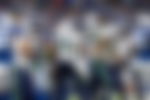 In his third season with the Seahawks, Metcalf has received 18 touchdowns, including one against the Colts. Besides the huge differences that the two players boast, both share the same gridiron in a professional level. And this shows the diversity of the sport and the stereotypes that it can break.