"We Called Ourselves No Limit Soldiers" – Denver Broncos Hall of Famer Recollects Memories of Mile High Salute
Published 07/05/2020, 3:03 PM EDT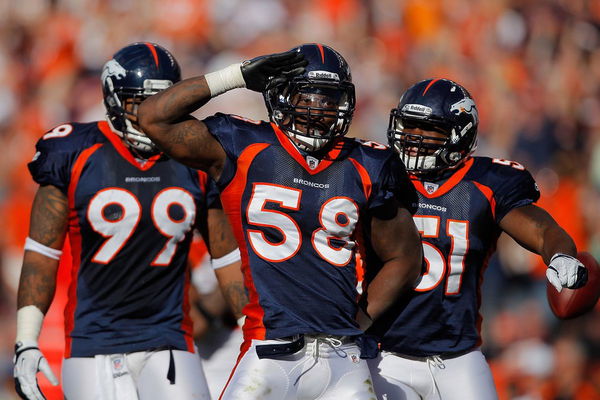 Regular viewers of the NFL back in the 1990s seldom can forget the famous "Mile High Salute" celebration that the Denver Broncos introduced. Over the years, some have wanted to repeat it. For instance, Broncos outside linebacker Von Miller has been planning to reintroduce the "Mile High Salute" when the 2020 NFL season starts this fall.
But it's a pity that a lot of fans don't know the origins of this particular celebration. Thankfully, Denver Broncos' former running back Terell Davis just revealed the mystery recently. Denver Broncos recently interviewed former players, Davis, Vaughn Hebron, and Howard Griffith. In a video that the Broncos shared on Twitter, the trio traced back how the iconic salute came into existence.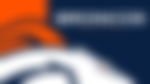 ADVERTISEMENT
Article continues below this ad
Denver Broncos and their epic celebration
While recollecting his memories, Terrell Davis said, "We called ourselves No Limit Soldiers, right. The song that was out back in the days. We'd listen to that pre-game, post-game. We huddled up and we had our little chat, you know, 'You don't wanna go to war with a soldier, no limit true soldier, I thought I told you…'. So we'd do that and we didn't like the tight ends that jumped across, receivers tried to get into our little chat. We'd say, 'Get out of here man'. So that's how we got started."
https://platform.twitter.com/widgets.js
ADVERTISEMENT
Article continues below this ad
Former running back Hebron said, "No Limit Soldiers. That's what we called our running backs, 'No Limit Soldiers'. And then the song that came out and therefore, it grew throughout the team to sound that big like the timing is everything. Because the team as so successful, anything we did kind of caught on. So you know, yeah, it was special."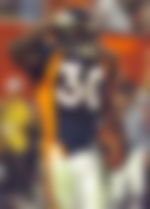 Mile high salute galvanized the team
ADVERTISEMENT
Article continues below this ad
 "You know, it was something a sense of pride thing we had. The fans really bought into it, even the players. Because every time we scored, you wanted to find your buddy to be able to do that salute. It was really exciting for us back then. And it was one of those things that galvanize the team. You've got something that you do and your fans start to do. It's something that becomes infectious", former Broncos fullback Griffith reminisced.
Back in the 1990s, Davis along with his teammates had popularized the iconic "Mile High Salute". In terms of rushing touchdowns and rushing yards, Davis is the all-time leader in Broncos' history. In 2017, he received the Pro Football Hall of Fame honor. Davis, along with Hebron and Griffith were part of Denver Broncos' 1997 Super Bowl-winning squad.