"We Can Still Get Better" – Jon Gruden, Derek Carr Looking Forward to Tom Brady Showdown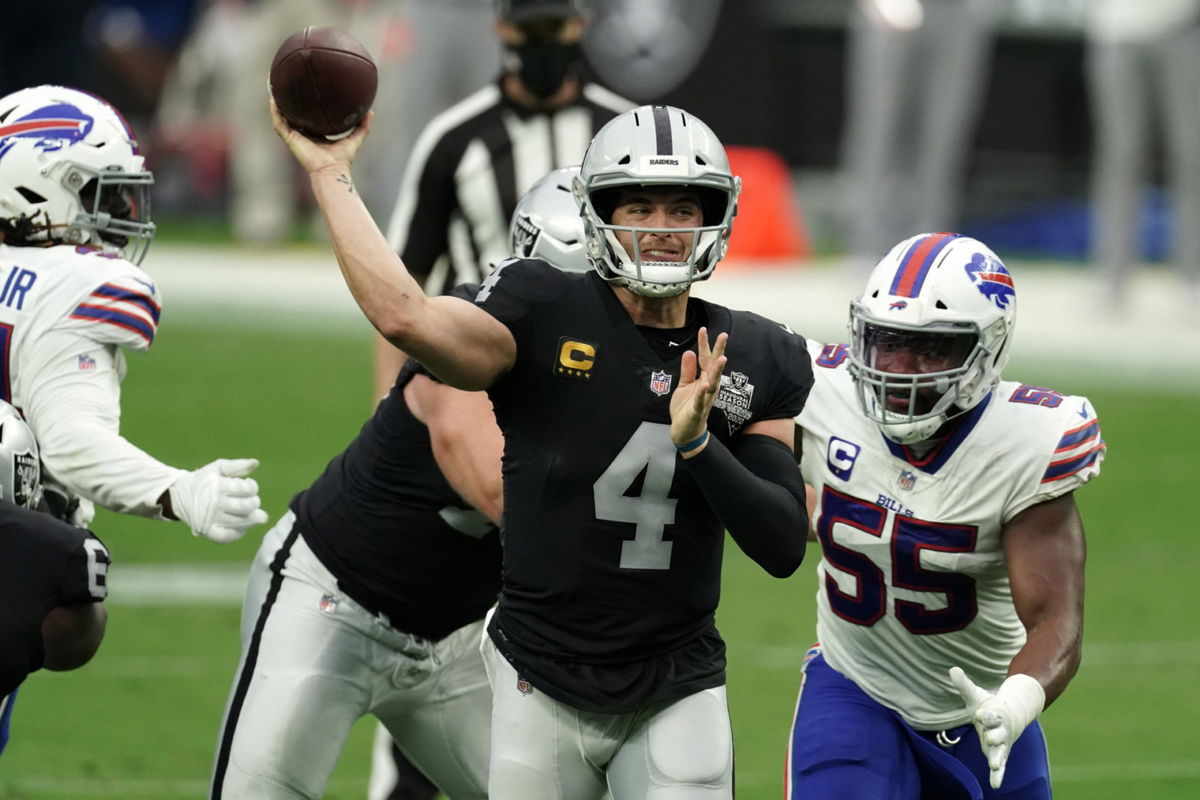 Derek Carr-led Las Vegas Raiders pulled off a major upset on Sunday as they outplayed reigning Super Bowl champions, the Kansas City Chiefs. Jon Gruden's boys sealed a well-deserved 32-40 win over the Chiefs in Week Five to improve their overall NFL record for the season. This was the Chiefs' first loss in the league in 13 games.
Confidence is high in the Raiders dressing room at the moment. Derek Carr, Johnathan Abrams, Henry Ruggs III, and Gruden himself will be confident of silencing their doubters after their recent win. But the question remains, can they sustain this form in their remaining games?
ALSO READ – "They Have the MVP at Quarterback" – Derek Carr Looking Forward to Patrick Mahomes Showdown
Jon Gruden maintains that his team needs to improve over the coming weeks
Las Vegas Raiders head coach, Jon Gruden, will be pleased with how his team has performed thus far. The Raiders find themselves on a 3-2 record after five weeks. Week Six of the NFL season is a Bye Week for the Raiders. They will use this time to recuperate as they prepare for a tough second half of the season.
Here's what coach Gruden said after Sunday's win against the Kansas City Chiefs.
"I hope we gain confidence. We got Tom Brady coming in here [after the bye]. We have seen Drew Brees and we have seen Cam Newton. We have seen one of the hottest quarterbacks in [Josh] Allen, now we have seen Mahomes and we've already seen [Teddy] Bridgewater. Also, We need to get healthy and stay focused and be true to ourselves. I'm sure we can still get better, we are going to have to get better if we are going to stay in the hunt," Gruden was quoted as saying at the post-game presser via NFL Network.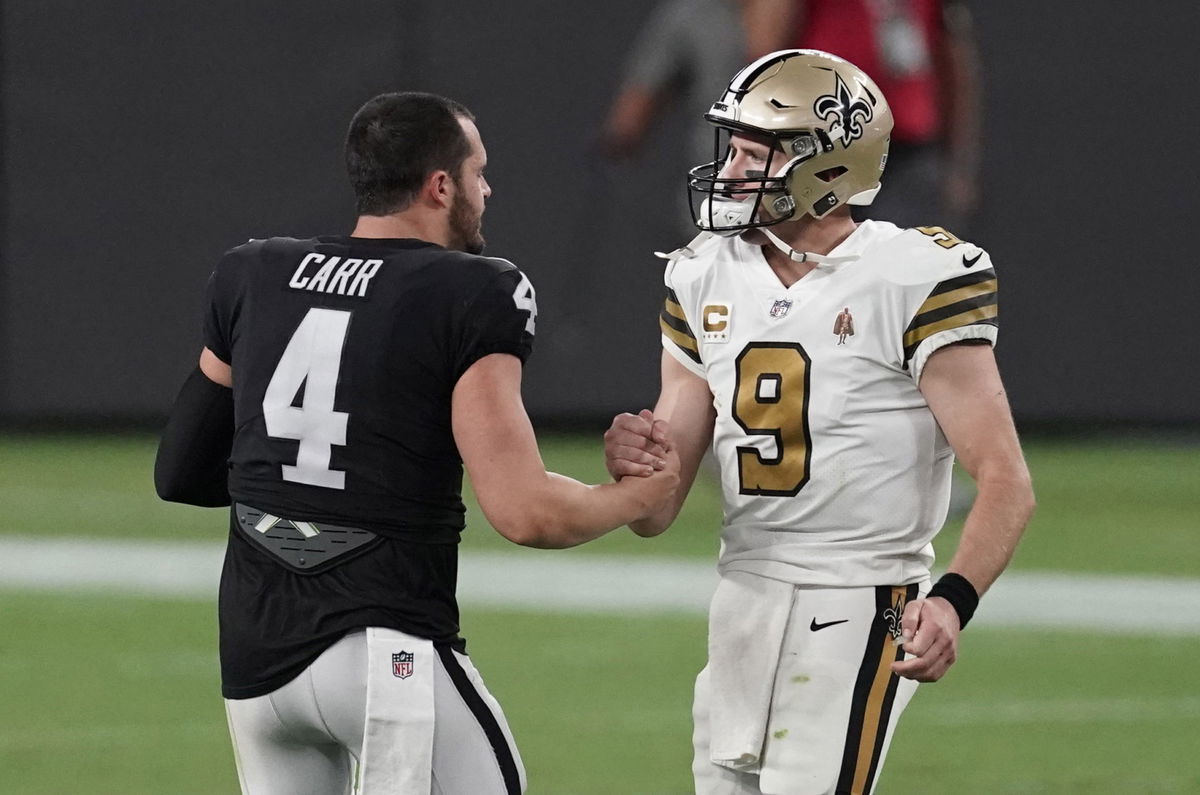 In addition to that, Raiders star Johnathan Abram also spoke about the team's short term goals as we approach the halfway stage of the 2020 NFL season.
While speaking to ESPN Abram said, "No. We're not chasing anybody. We're chasing perfection, honestly. That's the only thing we're chasing. If we continue to do that, we'll end up where we want to be at the end of the season. That's holding up the Lombardi Trophy."
Derek Carr echoes Gruden's sentiments ahead of Tampa Bay Buccaneers clash
Derek Carr was impressive in the Week Five win over Patrick Mahomes-led Kansas City Chiefs. The Chiefs were unbeaten heading into the tie as favorites. But Carr and Co. had different plans.
The seasoned NFL quarterback threw for an impressive 347 yards with three TDs against just one interception. He remains optimistic that the Raiders can make it to the playoffs if they continue to play to their strengths.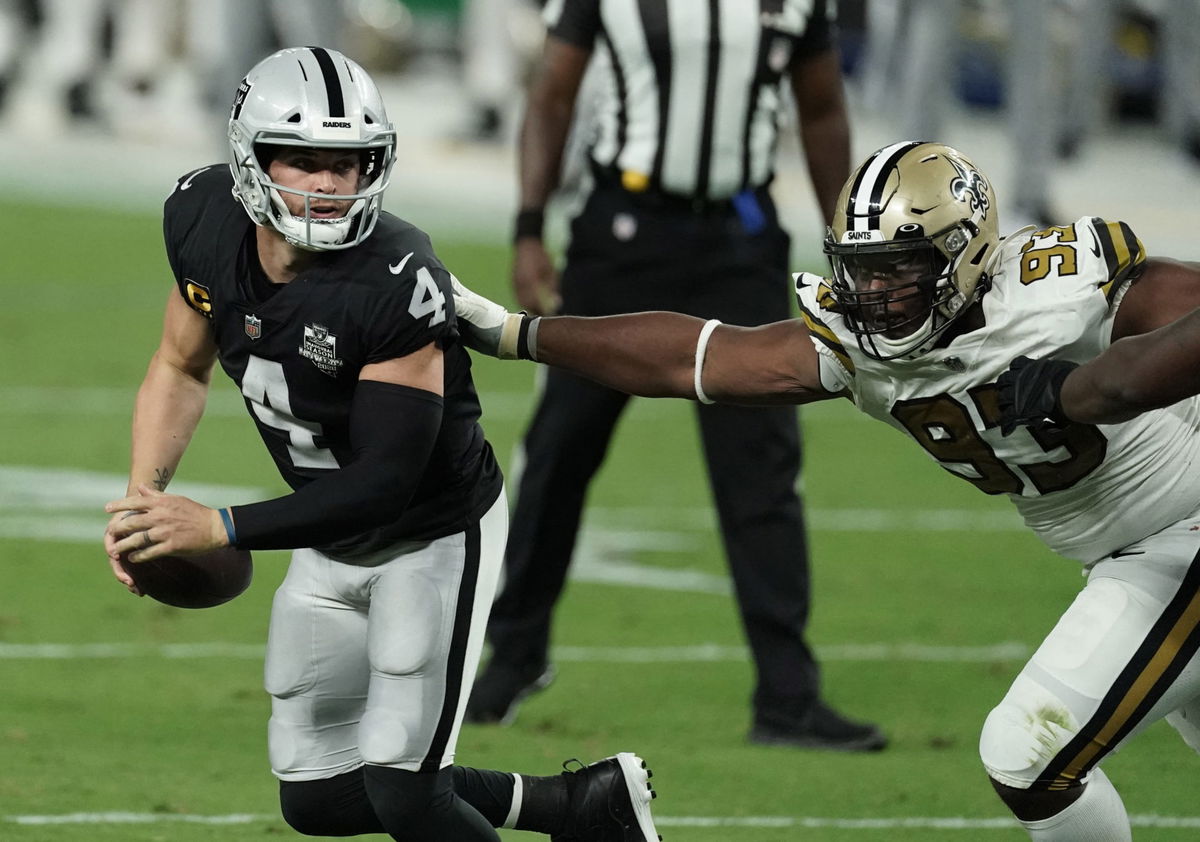 "We are in a production-oriented business where we have to win football games. We're sitting there, we lose two. We lose against the Patriots, we lose against the Bills and now the world champions are staring you in the face … you sit there and you're like, 'What better opportunity?' We've been punched in the mouth. What better opportunity to see what this team is made out of?" Carr said after the win against the Chiefs.
Post their week off, the Raiders will take on Bruce Arians' Tampa Bay Buccaneers on October 25, 2020. The Tom Brady-led franchise is also on a 3-2 record after suffering a loss to the Chicago Bears on the weekend. It will be interesting to see which team emerges victorious in this tie, don't forget to mark the date on your respective calendars.
ALSO READ – "Seen Too Much Crap"- Derek Carr Reflects on Latest Loss Against Buffalo Bills