'We Don't Stand a Chance': Ben Roethlisberger Makes Shocking Admission Ahead of Playoff Fixture Against Kansas City Chiefs
Published 01/13/2022, 9:31 AM EST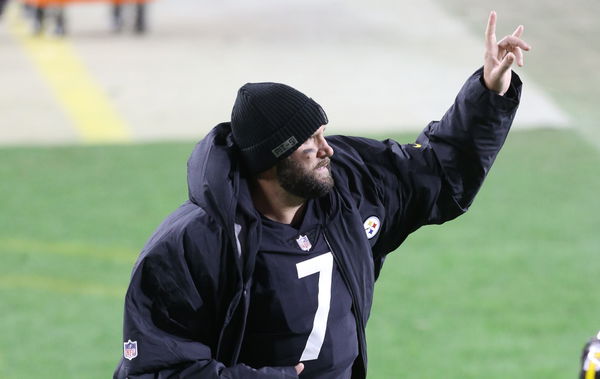 ---
---
In this world, some people are optimists, and some are pessimists. But there is a third category of people known as realists. A realistic person knows what to expect. They know the depth of every situation and they always give an honest opinion. Pittsburgh Steelers legendary quarterback Ben Roethlisberger appears to be a realist. 
ADVERTISEMENT
Article continues below this ad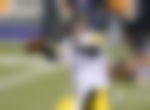 In a post-game interview, Roethlisberger gave an honest statement when asked about the playoffs. Being matched with one of the best teams in the postseason is an enormous mountain to climb. The Steelers are matched up against the Kansas City Chiefs for their wild-card game. Ben knows that it will not be easy, and he gave his honest opinion about the future game.
ADVERTISEMENT
Article continues below this ad
Ben Roethlisberger on playing against the Chiefs in the wild card round
According to Roethlisberger, it is a miracle that the Steelers have made it to the playoffs. They are the underdogs. This game could possibly be the quarterback's last. According to his post-game interview on Wednesday, Roethlisberger is not too worried about the results. 
He has accepted the fact that The Steelers have somehow managed to get into the playoffs. The QB is not ashamed to admit that his team might be the worst to qualify. 
During the press conference, Ben said,  "We're probably 20-point underdogs, and we're going to the No. 1 team." Even though the Chiefs are technically not the best team in the playoffs, they are one of the favorites to win it all.  "I know they're not the No. 1 seed, but they're the No. 1 team that's won the AFC the last two years, arguably the best team in football. We don't have a chance, so let's just go in and have fun." The goal of the Steelers veteran is to go out on the field and have fun with his team. 
ADVERTISEMENT
Article continues below this ad
Pittsburgh Steelers current season
The playoff underdogs enter the postseason with a record of 9 wins and 7 losses. They finished the regular season in the second position of the AFC North table. The last time Kansas City and Pittsburgh faced off was in Week 16.
ADVERTISEMENT
Article continues below this ad
The result was disappointing for Steelers fans. The Chiefs beat the Steelers with a score of 36-10. Ben Roethlisberger is confident that KC can do it again. Will the Chiefs prove the realistic assumption of Ben true, or the Steelers score an upset win? We will find out very soon in the first game of the postseason.  
Watch Stories: From Jacksonville Jaguars to Chicago Bears; NFL Teams That Need a Clean-Up