'We Finally Had The Energy'- Are the Green Bay Packers and Aaron Rodgers Back on Track?
Published 09/27/2021, 7:15 AM EDT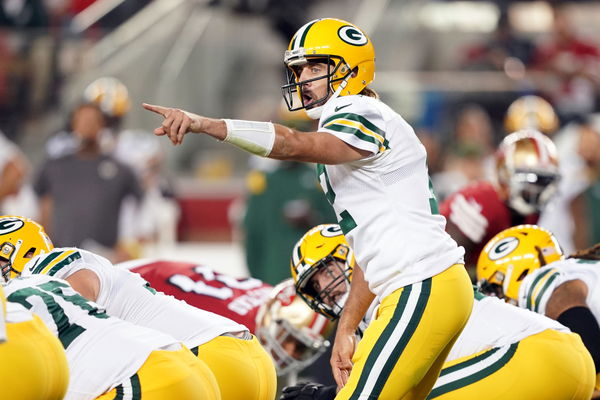 ---
---
Aaron Rodgers was right since the start of the season when he said that the Packers are a really talented team and they have what it takes to win the Super Bowl this season. Well, they have started to show their worth now.
ADVERTISEMENT
Article continues below this ad
The Packers have won their last two games and are off for a super season after many thought they were far behind in the race. And much of the appreciation goes to the veteran quarterback who believed in the franchise when no one else did.
ADVERTISEMENT
Article continues below this ad
Aaron Rodgers carries a winning mentality
Aaron Rodgers craved for the team to have a winning mindset, as it can make a tremendous difference in how they approach their opponents. And guess what, the Packers have started to pack their bags with such confidence after their two-win streak. Rodgers reported the locker room looks more alive than ever, which is exactly what he craved for.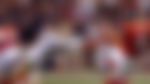 "Give some legitimacy to some of the things we've been talking about that there was kind of an aberration and that we are a talented football team," Rodgers said during the post-game interview. "It felt like in the locker room today that we finally had the energy that I've been waiting to see. And before the game, it wasn't the type of energy we had in Jacksonville, but I knew we needed a spark."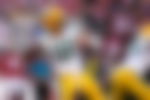 A big change in energy in the locker room
ADVERTISEMENT
Article continues below this ad
Adopting a winning mindset is the first step towards success. And since the spark the Packers needed has been achieved, we can see a lot more such performances from them.
"You know, it felt like that was such a growth moment for us," Aaron Rodgers further added. "I'm really happy for the guys to feel that and it feels like now we're on our way, now we can get into this, now we know how to win and we can get this thing moving in the right direction."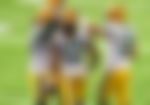 It has been one hell of a start for Aaron Rodgers as, after an undesired loss in the season starter, he was the only person who thought that great things are coming. And that this was the best start for them, so now they can start working in unity, which most certainly paid off.
ADVERTISEMENT
Article continues below this ad