"We Were Just Never Good" – Odell Beckham Jr. Looks Back Upon New York Giants Exit
Published 12/09/2020, 5:18 PM EST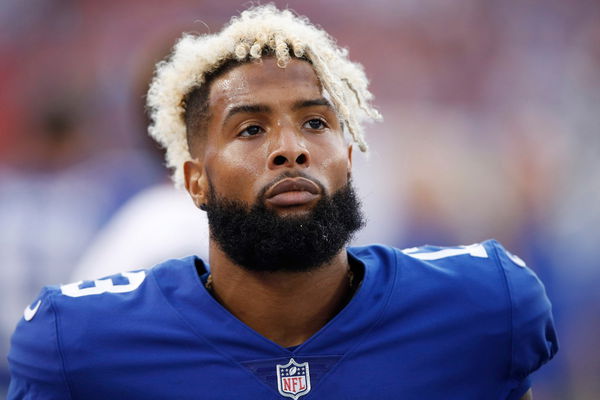 Three years ago, the name Odell Beckham Jr. was on the lips of every New York Giants fan. The talented wide receiver built quite a reputation for himself playing for the Giants between 2014-2019. He had 5,400+ receiving yards and 44 receiving touchdowns to his name during that period.
That all changed in 2019 when the Giants decided to cash in on their prized asset. OBJ moved to AFC North strugglers Cleveland Browns. However, Odell's time in Cleveland has not gone as planned. The 28-year-old wide receiver is currently out for the season with a torn ACL.
He made the time to appear on a podcast while talking about his time in New York, the city of dreams.
ADVERTISEMENT
Article continues below this ad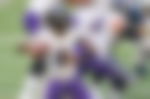 Odell Beckham Jr. opens up on his acrimonious New York Giants exit
Odell Beckham Jr. opened up on his time with the #Giants on the @ATCoveredPod: "I never thought I would play for another team."

He explains where he ran into trouble with them and why he was so frustrated. "I felt like they never put enough around Eli." pic.twitter.com/Fxl1SmYEag

— NFL Update (@MySportsUpdate) December 8, 2020
After spending almost two years away from the Giants, Odell revealed he still has a soft corner for his former NFL franchise.
He said, "I never thought I would play for another team besides the Giants. I never wanted to win a championship for anybody more than the Giants. It just was such a legendary place, I was very proud to be a part of that organization," Beckham said on CBS's "All Things Considered" podcast with Patrick McFadden and Patrick Peterson.
But Beckham further spoke about how the Giants failed to build around former quarterback Eli Manning.
ADVERTISEMENT
Article continues below this ad
"I'm gonna tell you where I ran into trouble. It was when I felt like we had the pieces. We know that Eli (Manning) is a little older…It bothered me because it never felt like they built around him. And we just kept drafting, but we were just drafting, not, like, building an organization or a franchise."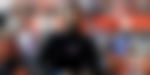 Beckham concluded, "We were just never good… I ran into that problem when I felt that they weren't growing and evolving as a organization and I wasn't winning. I hated losing that bad. I was having great seasons I hated losing, I hated it."
ADVERTISEMENT
Article continues below this ad
It's clear that the former LSU man still shares a strong bond with his former employers. Will we see OBJ in a blue and white jersey again? Or could it be another blue and white in the form of Bill Belichick's New England Patriots? When it comes to Odell, it's best to go with 'never say never'.