"Welcome to the Death Star" – Mark Davis Anoints Las Vegas Raiders' New Stadium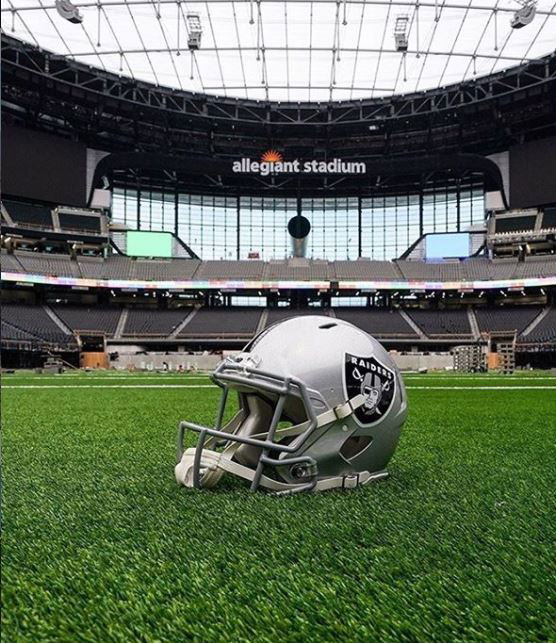 The Las Vegas Raiders (previously Oakland Raiders) had a tough outing in the NFL last year. They ended their second season under head coach Jon Gruden with a 7-9 record. Prior to the end of the season, Raiders' owner Mark Davis made an announcement that the NFL franchise will be shifting base to Las Vegas 2020 onwards.
Davis also announced that the team's new home will be at the Allegiant Stadium in Nevada. The construction for the $1.8 billion stadium began in 2017 and took three years to finish. The Allegiant Stadium opened 23 days ago. It has a seating capacity of around 65,000 (expandable to 72,000). Here is what owner Mark Davis and head coach Jon Gruden had to say about their brand new home.
ALSO READ – "I'm trying to create history" – Deshaun Watson Focused On Super Bowl Ambition
Take a look at Las Vegas Raiders' magnificent Allegiant Stadium
Gameday ready.

📸 from our first scrimmage at @AllegiantStadm » https://t.co/oLjP0cC2yw pic.twitter.com/mmUiAaT5XY

— Las Vegas Raiders (@Raiders) August 22, 2020
With reference to Star Wars, Raiders owner Davis hyped up the new Allegiant Stadium in Nevada.
"Welcome to the Death Star, where our opponent's dreams come to die. My father always said that the greatness of the Raiders is in its future. Well, today that future really starts. This magnificent stadium was built on the backs of thousands of players, coaches, administrators and fans, who for the past 60 years have proudly worn the Silver and Black," Davis said.
Raiders coach Jon Gruden also had some positive words to say about the Allegiant Stadium. He said, "I can't wait to share this with the city of Vegas and sports fans and entertainment fans from around the world. This is a one-of-a-kind joint. We just have to keep pounding this virus into the turf and open these doors so people can enjoy it like we did today. Spectacular. An out-of-sight place. It has everything you can imagine."
The Raiders start their 2020 season with an away clash against Carolina Panthers. The game will be played on September 13, 2020. The Raiders play their first NFL game at the Allegiant Stadium on September 22 against New Orleans Saints. Let's hope that they can secure a win against Drew Brees and Co. and kick-off their new era in style.
ALSO READ – Does Russell Wilson Need An NFL MVP Award To Justify All-Time Great Tag?