'We're Turning Things Around Here" – NFL Pro-Bowler Optimistic of Miami Dolphins Revamp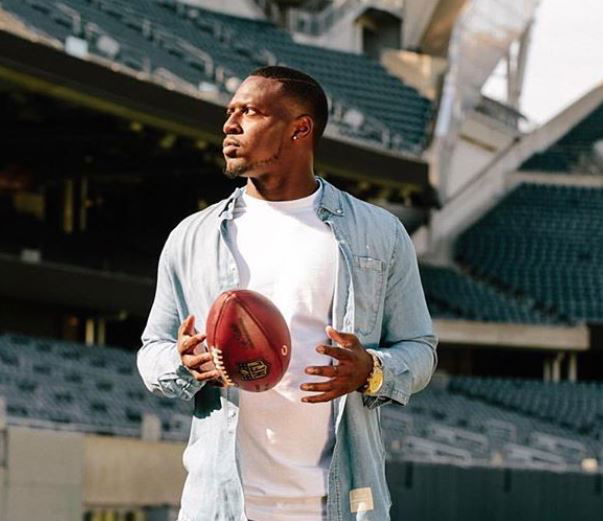 Jordan Howard made his NFL debut for the Chicago Bears in 2016 against Philadelphia Eagles. The Alabama-born running back started that season as the third choice running back behind veterans, Jeremy Langford and Ka'Deem Carey.
However, he was offloaded to the Eagles after completing his two-year contract in Chicago. After a year in Philadelphia, he will represent Miami Dolphins this season.
Jordan Howard played four matches for the Eagles last season and rushed for 500+ yards. He penned a two-year $9.75 million deal with the Dolphins earlier this year.
Here's what the 25-year old rusher had to say about his new challenge.
ALSO READ- "Bury The Old Cam Newton" – Former NFL Player's Advice To New England Patriots Quarterback
Jordan Howard wants to re-ignite his career with new NFL franchise Miami Dolphins
https://www.instagram.com/p/B_3SXXMJBpe/
Jordan Howard gave a short interview to the Sun-Sentinel earlier this week. He spoke about his arrival in Miami and his expectations from the Dolphins project.
"I just liked the opportunity it presented. It feels like we're turning things around down here, I just wanted to be a part of that. I was part of a turnaround in Chicago, so I embrace those types of things.
"I really don't have anything to prove to anybody, just to myself that I can still be that type of player. [I] just feel like I'm one of the top backs in the game, even [if] people don't give me respect or credit or anything like that. I'm still out here trying to show what I can do." Howard wrote as transcribed by NFL Network.
It's going to be an adjustment period, claims Howard ahead of 2020 preseason
The whole coronavirus pandemic has created a peculiar predicament for NFL teams. Teams were not able to carry out routine pre-season activities due to travel and health restrictions.
The NFL and NFLPA are still debating the participation of players and the medical procedure surrounding that.
Howard, too, admitted that all the uncertainty around the coronavirus pandemic was 'concerning'.
"It's definitely been different, but I feel like we been making the best of our circumstances, just getting in as much work as we can. I definitely feel like we're in good shape, but good shape and football shape is different.
"So, it's gonna be a little bit of an adjustment period. I'm definitely concerned because it's been going on for a while. I definitely didn't think it was going to be this big or go on for this while, it seems like they can't really get a hold of it and like a trigger and what's causing it.
"It's definitely a lot of unknown. I feel like the unknown is the scariest part. It's definitely a lot of concern," Howard concluded.
ALSO READ- "Rob Gronkowski Was A Mental Problem" – NFL Player Applauds New Tampa Bay Buccaneers Star