'We're Just Witnessing Something Very, Very Special': Odell Beckham Jr. Calls for Cooper Kupp to Have a Record Breaking Season
Published 01/01/2022, 6:38 AM EST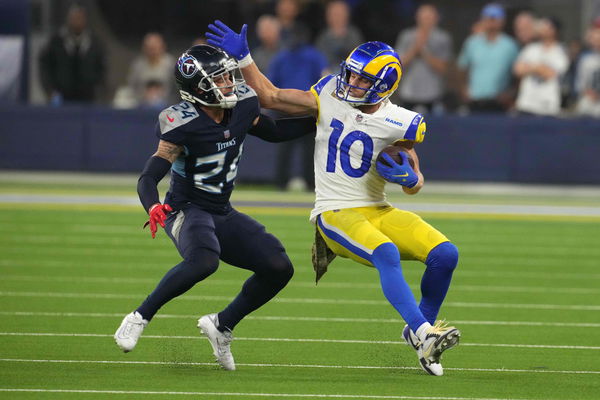 ---
---
The NFL franchise Los Angeles Rams WR Odell Beckham Jr. was all praises for his WR partner Cooper Kupp's record-breaking season. Kupp, 28, is on the top of his game and is poised to capture the famed 'triple crown' of receivers. He leads the league in receiving yards, catches, and receiving TDs.
ADVERTISEMENT
Article continues below this ad
A player that many either slept on or didn't notice, Kupp has broken his supposed glass ceiling in some style. He is closer to long-standing records with his 132 catches for 1,734 yards. Cooper is just 17 catches shy of NFL legend Michael Thomas' career receptions record (149). Also, another record in apparent danger is legendary Calvin Johnson's all-time receiving clip (1,964) by 230 yards.
ADVERTISEMENT
Article continues below this ad
So, when someone like OBJ recognizes Kupp's quality, the NFL fans usually sit up and notice. While speaking about his current situation, he was quoted saying, " And when I chose to come here, I'm knowing that Coops on pace to break a record. I didn't come here thinking, 'Oh, I got to get my targets.' That's just not being me — yeah, I want the ball, I'm a competitor, but like I said, I came late to the party."
While OBJ gives Kupp his flowers, he also adds how he gains motivation as a competitor. He speaks about this mentality saying, "I want to watch them break — I told him I want him to get 2K yards so I can come and break your record. That's how it happens — records are meant to be broken — and, like I said, I think we're just witnessing [something] very, very special."
Odell Beckham Jr.'s LA and Super Bowl Dream
ADVERTISEMENT
Article continues below this ad
Both Odell and the Rams find themselves in a very positive situation. With their 11-4 record, they are on their way to playoffs with now the NFC West title within sight. A win over the Ravens will give Beckham Jr. his first-ever division championship in his professional career.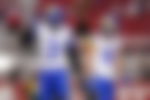 He backs himself more than ever to go deeper this postseason, than his solitary appearance back with the Giants in 2016. Speaking on their chances, he adds, "I came late to the party. But still have celebrated like I've been here for the whole time, so it's definitely a special opportunity, not just to win the division but to go for it all.
ADVERTISEMENT
Article continues below this ad
The Rams, are more than ever on a roll since their 2018 NFC West winning campaign or their 1999 Super Bowl season. LA has always been known for its rabid fanaticism over sports with the Lakers and Dodgers. Now is the Rams to once again attain relevancy with a  crowning achievement.
Watch Stories: From Cincinnati Bengals to LA Chargers; NFL Teams With the Highest Cap Spaces