What Does An Offseason Day In The Life Of Joe Burrow Looks Like?
Published 05/19/2022, 9:00 AM EDT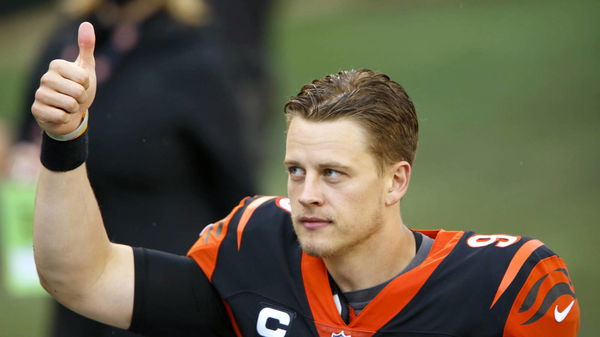 The Cincinnati Bengals quarterback made a rare appearance on a podcast. Joe Burrow was a special guest on the FULL SEND PODCAST. Fans were excited for this rare treat because Burrow doesn't usually do interviews. 
During the podcast, we learned a lot about the athlete's life and goals. But one of the most interesting things was the way Burrow spends his offseason days.  
ADVERTISEMENT
Article continues below this ad
How does Joe Burrow spend time in the offseason?
After welcoming Joe Burrow to the podcast, the first thing they asked him was how is he spending his time in Cincinnati? Burrow replies, "There's a lot of good food. Really good restaurants. But other than that, I kind of just stay at the house." Cincinnati is a fun place to eat at especially for their superstar quarterback. A restaurant has named a stake after their beloved athlete.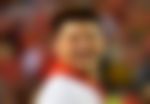 The hosts then asked Burrow about what is like a day in his life during the offseason like? The Bengals superstar replies, "I'm working out in the morning. 10 to 12 usually, and then, cold tub. After that, I'm playing some video games for the most part. And relax and not do much." 
The other host, Bob Menery, asks Burrow, "What's the point of the cold tub there? What does everybody do that? What is a cold tub?" Burrow explains, "A lot of health benefits." He adds, "Increases metabolic rate, increases blood flow, recovery, and all that good stuff." Burrow, later on, reveals that he sits in the cold water for at least 10 minutes every day after an intense workout. The gym does not build bodies. They are made in the kitchen and by proper recovery. The importance of recovery is equal to that of the workout. And Burrow seems to be doing it right.
ADVERTISEMENT
Article continues below this ad
Burrow knows the importance of recovery
In the year 2020, Joe Burrow was living the dream. In the first round of the draft, the Bengals selected him. The athlete soon established himself as a vital element of the Bengals' attack. He felt like he was on top of the world. His debut season will be cut short due to an untimely knee injury.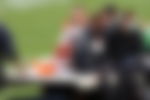 Burrow sustained a knee injury during a game against the Washington Football Team (Now Washington Commanders). The quarterback went through rehab and made an amazing comeback. So no one knows the importance of recovery more than Joe Burrow.  
ADVERTISEMENT
Article continues below this ad
Watch This Story: The House of LRC: Russell Wilson and Ciara Set to Open a New Fashion Store in Denver