What Happened to New Orleans Saints Head Coach Sean Payton? News of His Death Sweeps the Internet
Published 06/17/2021, 7:30 AM EDT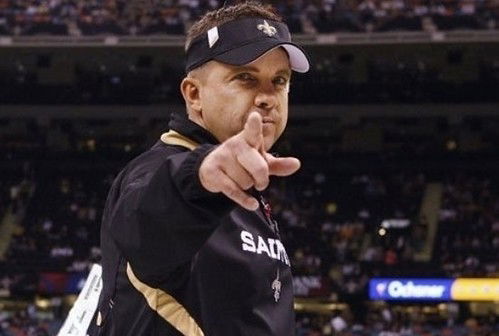 ---
---
The internet is rife with questions relating to the health of New Orleans Saints Head Coach Sean Payton. The Saints head coach who led the side to their maiden Super Bowl win in 2009 is a living legend in the city of New Orleans. 
ADVERTISEMENT
Article continues below this ad
Now 57, on early Thursday morning rumors started doing the rounds about the head coach's death. But thankfully, we can say with confidence that Sean Payton is still very much alive. 
The likely victim of yet another celebrity death hoax, the New Orleans Saints head coach is alive and thriving. In fact, he's even landed himself his first Hollywood acting gig!  
ADVERTISEMENT
Article continues below this ad
Sean Payton spotted on set of 'Bountygate' movie
According to TMZ, Sean Payton has landed himself a cameo in a movie called "Home Team". Payton was spotted at Louisiana shooting for the movie which is being produced by Hollywood star Adam Sandler's Happy Madison Productions.  
READ MORE – Jacksonville Jaguars' Pass Coordinator Makes Shocking Admission Regarding Future of Trevor Lawrence
The movie as per reports chronicles the story of the infamous fallout following NFL's 'Bountygate' scandal. The movie itself is something that Payton will take a keen interest in.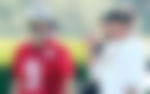 After all, he is the central character of the movie. Payton had received a year-long suspension from the NFL back in 2012 for the Bountygate scandal.
Several Saints players were allegedly being paid extra cash by the team's management to target and injure specific opponents. The NFL had carried out a two-year-long investigation and had found irrefutable evidence regarding the same. And unfortunately, Payton's role in the scandal saw him being served the lengthy suspension.
While any other NFL team may have perhaps fired their head coach over such allegations, Payton's larger than life status in the city say him return to the franchise in 2013.
ADVERTISEMENT
Article continues below this ad
Actor Kevin James is reportedly set to reprise the role of Sean Payton in the movie. While Payton's role is unknown, we are being told that the movie is set to focus on the head coach's time away from his job. How he reflected on his time away from the spotlight and grew as a person. 
READ MORE – Cam Newton Spills the Beans on His Relationship With Mac 'and Cheese' Jones
The movie should be a welcome distraction for Payton who has to now decide between Taysom Hill and Jameis Winston as his starting QB for next season.
ADVERTISEMENT
Article continues below this ad