'What If A Player Tests Positive During Super Bowl Week" – Philip Rivers Raises COVID-19 Doubts Ahead Of 2020 NFL Season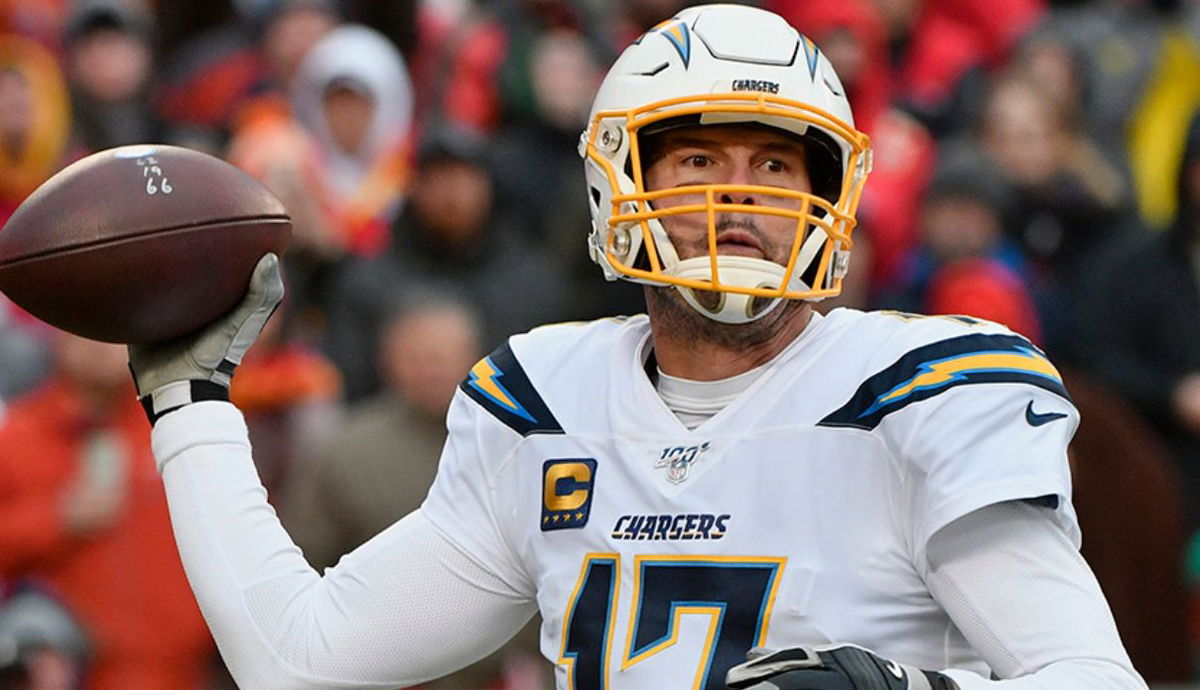 The NFL 2020 season schedule released earlier this year. Reigning Super Bowl champions Kansas City Chiefs will play Houston Texans in the opening game of the season. However, it remains unclear if fans will spectate at NFL games inside stadiums across America.
The NFL, in accordance with the NFLPA, issued COVID-19 guidelines for the league earlier this week. There are a host of protocols that must be adhered to by all NFL teams. However, Indianapolis Colts QB Philip Rivers has some doubts regarding coronavirus testing for players, especially during Super Bowl week.
NFL issues COVID-19 guidelines ahead of 2020 season
The NFL last night sent to clubs COVID-19 protocols for 2020 training camp and preseason, including this detailed breakdown for handling individuals exposed to someone who tested positive: pic.twitter.com/bX7aQzMZTZ

— Tom Pelissero (@TomPelissero) July 4, 2020
Colts QB Philip Rivers raises important doubts regarding COVID-19 regulations
#Colts QB Philip Rivers raised a big question on NFLPA call Friday: If a player tests positive for COVID-19 during Super Bowl week but is asymptomatic, would he have no choice but to sit?

Answer was yes — but if he later has two negative tests 24 hrs apart, he could be cleared.

— Tom Pelissero (@TomPelissero) July 6, 2020
Rivers wanted to know about the procedure if a player tests positive during Super Bowl week. NFL Network reporter Tom Pelissero gave an update on the COVID-19 protocol to be followed in such a scenario.
The hypothetical player who tested positive will be given a five-day period to self-isolate. After that, the asymptomatic player will require to undertake two COVID-19 tests. However, both tests must be spaced out by a 24-hour window. If the results of both tests are negative then he will be allowed to join the team's bench during Super Bowl week. However, that decision is subject to the approval of league officials.
What are the other basic NFL COVID-19 guidelines to keep in mind this season?
NFL Network reporter Ian Rappaport shared the entire NFL document on Friday. The guideline memorandum included details about player safety, protection of family members and precautionary measures to be taken while training. Team travel requirements, media restrictions, and other details are also mentioned in the document.
Tier one and Tier two personnel will also be required to undertake a short COVID-19 educational course. There is also a COVID-19 screening form attached to the document. Social distancing guidelines are to be maintained at all times.
"I doubt there will be an NFL season."

—@maxkellerman on a potential second wave of the coronavirus pic.twitter.com/FWBCQzLSob

— First Take (@FirstTake) June 16, 2020
There is no official update regarding the NFL pre-season for now. But NFLPA and league officials are trying to work out a shorter pre-season than what was planned earlier. As per the guidelines, fans won't be allowed at pre-season training camps.