"What in the World Did I Get Into" – Patrick Mahomes Reveals His Strangest Meet with a Fan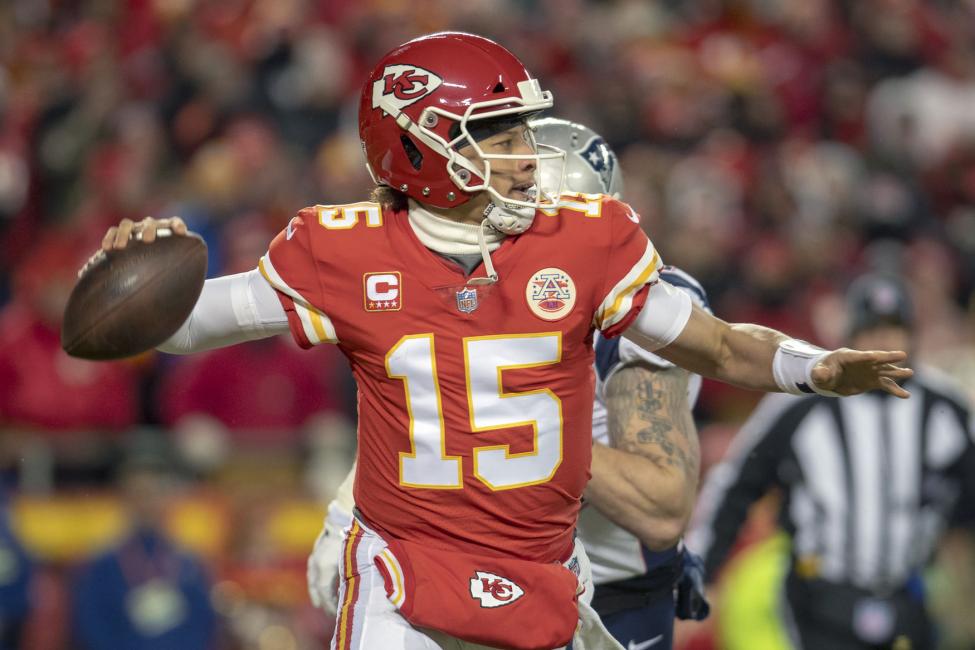 Patrick Mahomes is the man of the hour at the moment. His path-breaking $503 million contract extension with Kansas City Chiefs is the biggest NFL deal of all time.
It could also be argued that it is the biggest sporting deal but we'll leave that debate open for now. Regardless, the 23-year old is definitely the 'golden boy' of the NFL heading into the 2020 season.
He was recently covered by GQ Sports, and he spoke out against the prevalence of systemic racism in the USA, his biracial background, and other NFL-related topics.
There was another interesting incident that Mahomes spoke about, something more light-hearted in nature. Read below to find out more.
Patrick Mahomes reacts to outrageous fan tattoo after Super Bowl win
Patrick Mahomes is one of the most popular personalities in America at the moment. His 2019 Super Bowl MVP award and his massive contract have thrust him into the limelight for the entire world to see.
However, the degree of faith his fans have in him was always a mystery. Well, no more!
[youtube https://www.youtube.com/watch?v=U0LBPuN1dag]
While appearing on the Jimmy Kimmel show, the Texas-born athlete was introduced to a fan who got Mahomes' life-size portrait tattooed on his lower back after their Super Bowl win.
"Yeah, so this was the weirdest probably moment I've ever had with a fan interaction. I remember going on (Jimmy) Kimmel one time and no one telling me and he was literally sitting in the front row.
"He was like 'Hey, we wanna show you something' and it was a dude with almost a life-size portrait of me on his back and I was literally sitting there and going 'What in the world did I just get into'," Mahomes told GQ Sports.
The ecstatic fan even got Patrick Mahomes to sign the tattoo. Here's what the actual tattoo looked like.
.@PatrickMahomes signed this Chiefs fan tattoo of him 😆

(via @thecheckdown, @jimmykimmel) pic.twitter.com/fHidzOoaTj

— ESPN (@espn) July 9, 2019
Patrick Mahomes will head into the 2020 season knowing that he'll be a target man. His stats from the 2018 season are more than enough to startle any team in the NFL.
The only question that remains is 'Can Kansas City Chiefs repeat last year's impressive form or will they go down in history as one-season wonders'?
ALSO READ- "This Is Not Like Tom Brady And Bill Belichick" – NFL Insiders Suggests Where Patrick Mahomes Will End His Career