What Lucrative Investments by Jerry Jones Produced an $8.5 Billion Net Worth?
Published 04/02/2022, 11:30 AM EDT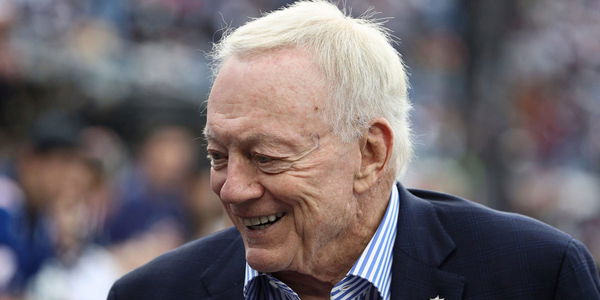 Dallas Cowboys billionaire owner Jerry Jones has a reputation for possessing a touch that turns anything into gold. But for Jones, things were never always rosy, and it took him years of work to reach his current position in life. Before becoming synonymous among sports fans for his association with the Cowboys, his work in the oil and gas industry is what put him on the field.
As Jones ventured into exploratory oil drilling with Arkansas-based Jones Oil and Land Lease, he struck the motherload in 12 of his first 13 oil wells. But it was in 1982 that Jones' Midas Touch was on display, as he sold one of his oil and gas companies for $175 million. The sale of the Arkoma Production Co. happened four years after Jones used them to buy land with natural gas reserves for $15 million.
ADVERTISEMENT
Article continues below this ad
Jerry Jones living a 'can't stop, won't stop' life worth $8.5 Billion
The oil industry has also been kind to Jones, who returned in 2018 while investing $75 million for a 14% stake in Frisco oil and gas explorer Comstock Resources Inc. By the following month, Jones took a controlling stake in the company as his investment in the company rose to $1.1 billion in 2019. He hasn't been averse to investing in other emerging ventures like diagnostic imaging, youth sports, and payments technology.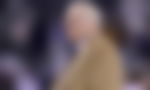 He made forays with his companies like Blue Star Imaging and Blue Star Innovation Partners. They delve into the healthcare tech, sports, health, wellness, and artificial intelligence sectors. He has also been an investor in Stack Sports, which claims to be processing $2 billion of registration payments annually.
In 2017, the Jones family and fellow investor John Goff also tried their hand in esports by buying a majority stake in Complexity Gaming which has also become a successful investment. It's because of his prowess in business that he has an estimated net worth of $8.5 billion.
ADVERTISEMENT
Article continues below this ad
What is the value of the Dallas Cowboys franchise?
The purchase of the Cowboys wasn't as smooth sailing for Jones, who not only bought out H.R. 'Bum' Bright's stake but also all of his partners and the Texas Stadium, too. He also did need to take loans for buying the franchise, which was bleeding a lot of money. Apart from buying America's Team, the pressure was on Jones' shoulders to make it work or end up being a failure.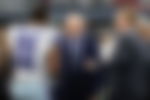 ADVERTISEMENT
Article continues below this ad
However, nearly 33 years later, things are moving in the best direction possible for Jones in regards to the Cowboys. His $140 million purchase in 1989 was the first time anybody had ever paid more than $100 million for a sports team. Under his ownership, the franchise value came to around $6.5 billion following the 2021 NFL campaign.
Watch This Story: This Iconic NFL Stadium to Host the Clash of Soccer Supergiants Manchester City and Bayern Munich
Edited By: Deepika Bhaduri