"What Would Mom have Done?" – Kansas City Chiefs' Alex Okafor Talks About Justice for African-Americans
Published 06/19/2020, 3:48 PM EDT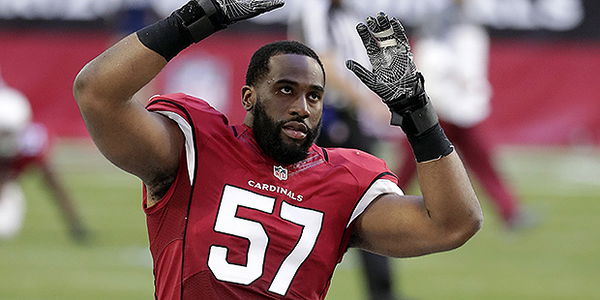 ---
---
Recently, Kansas City Chiefs defensive end, Alex Okafor wrote an article talking about racism in America. He spoke about his mother, who was diagnosed with Acute Myeloid Leukemia and tragically passed away. Then came the deaths of Ahmaud Arbery, Breonna Taylor and George Floyd.
ADVERTISEMENT
Article continues below this ad
Okafor confessed that he felt overwhelmed with emotion, with a mix of rage and grief since their deaths. He confessed, "I'm overwhelmed with so many emotions; all I wanted to do is crawl into a cave and hide while the rest of the world burns down. Then I thought to myself, "What would Mom have done?"
For him, his mother was his biggest role model, especially while growing up in East Texas. She was the one who helped the Kansas City Chiefs player and his brother become more aware of racial injustice in America.
ADVERTISEMENT
Article continues below this ad
His late mother often set some ground rules like, "Don't stay out too late, don't wear durags in public. Drive carefully while passing through Williamson County. Put both hands on the steering wheel when being pulled over by the cops."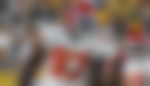 ADVERTISEMENT
Article continues below this ad
What else did the Kansas City Chiefs player say?
Okafor praised his mother's courage and recounted how she helped her mother-in-law get better medical care. His father hailed from Nigeria, in an area that was not too foreigner-friendly, but she risked everything to help her mother-in-law.
He pleaded, "We as a nation need to come together to learn more about one another's upbringing. The more we learn, the more sensitive we will be to other demographics' struggles."
ADVERTISEMENT
Article continues below this ad
After his mother died, Okafor vowed to make her proud and honor her memory. He acknowledged that the first big step in the right direction is to make a conscious effort to end racism in the USA. Okafor confessed that, at times, he wanted to tune out all news networks and social-media outlets in order to mourn in peace. However, he knows that that was is not what his mother would have wanted.