What's The Beef Between NFL Icon Tom Brady And Buccaneers' Newest Acquisition Richard Sherman?
Published 09/30/2021, 7:30 AM EDT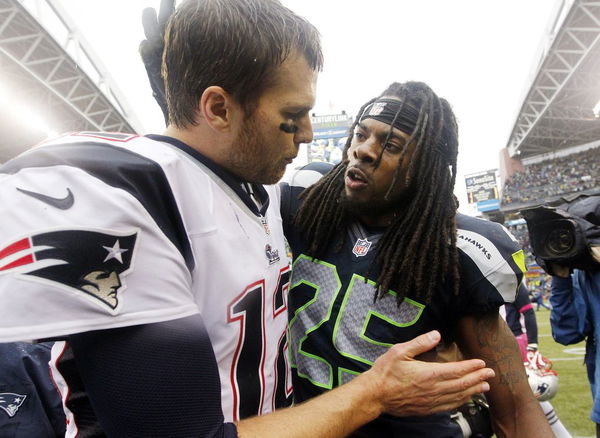 ---
---
Tampa Bay Buccaneers have suffered an awkward start to the seasons, winning two out of their first three matches. While this sounds ordinary, their squad is basically unbeatable. A couple of days after their first loss of the season, the Bucs have already amped up their team by signing Richard Sherman. However, their newest acquisition had beef with their MVP, Tom Brady.
ADVERTISEMENT
Article continues below this ad
Richard Sherman and Tom Brady had issues with each other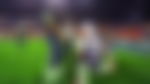 ADVERTISEMENT
Article continues below this ad
It's not that difficult to imagine Tom Brady not having beef with anybody from the NFL. The GOAT has made as many enemies as he's made fans, but they don't match up to his incredible legacy. However, Richard Sherman is one guy who had legitimate beef with Brady. While it may sound controversial, it's actually quite one-sided.
On October 14th, 2012, the New England Patriots played the Seattle Seahawks at Lumen Field during a regular division game. With the Patriots up 23-10, the Seahawks had to rally in the fourth quarter to pick up the win. Fortunately for them, Tom Brady had a nightmare of a quarter, highlighted by an interception and a grounding penalty.
Rookie QB (now Seahawks superstar) Russell Wilson threw the match-winning touchdown, and then the beef began. As Brady walked off the field, a relatively unknown Richard Sherman yelled, "you mad bro?" at Brady. Sherman did not stop there, and repeated the same words to Brady on Twitter.
To go after Tom Brady on Twitter is bold, but Sherman's foolish bravado made him an instant superstar. Sherman even revealed the Patriots QB trash talked while he was winning. He only wanted to give him a taste of his own medicine. "I kept saying I'm going to get that next time. Every TV timeout, I went up and said it right to [Brady]: 'Please keep trying me. I'm going to take it from you.' That was when they were winning. He just gave me that look and said, 'Oh, I'll see you after game.' Well, I made sure I saw him after the game." (H/T USA Today)
Watch this story: The Best Traded Players In The 2021 NFL Season
Did the issues stop there?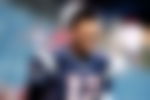 The beef did not end after the game, and it continued for a few months. Both Brady and Sherman took subtle shots at each other constantly and almost sparked into an actual feud on the gridiron. Both men had a lot to say, but it was Brady's refusal to admit Sherman's comments that sent the newest Buccaneer into a meltdown.
Brady told Boston's WEEI, "Truthfully, at that time, I thought he was just coming up to say 'good game.' That's all I thought it was. It was loud after that game, so I didn't really hear anything. Then I went into the locker room after the game and […] he said he was talking trash to me. That was all a bit of a surprise to me."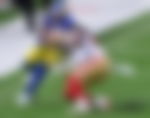 While Brady could've settled the beef there, he took the opportunity to throw some shade. "He's a very good player and I have a lot of respect for that defense and certainly that secondary. They play very well together. My dad taught me at a young age to play with class and respect and give my opponents respect, and certainly I have a lot of respect for the Seahawks."
This led to Sherman firing back, taking aim at Brady's popularity as well. "[Brady] was pretty much saying that we were nobodies [in 2012]. And we should come up to him after they got the win. He said stuff like that throughout the game. So we should just take that pretty well? Sure, can I get your autograph, too? I think people somehow get a skewed view of Tom Brady. That he's just a clean-cut guy that does everything right and never says a bad word to anyone. We know him to be otherwise."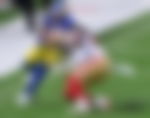 Is the beef settled between Tom Brady and Richard Sherman settled now?
ADVERTISEMENT
Article continues below this ad
While they aren't the best of friends, it looks like Sherman and Brady have squashed their beef. Signing for Tampa Bay is a tremendous step in Sherman's decorated career. The five-time Pro Bowler once again has a legitimate shot at winning the Super Bowl alongside Brady.
On his podcast, Sherman set the tone on his relationship with Brady. "He and I had a relationship over the years, and he's a great guy, very encouraging. Obviously, like you said, we had our history, but what happens on the field stays on the field. And off the field, I think we have a very solid relationship, and I think we both thought it'd be really cool if we had an opportunity to play together at some point in time."
ADVERTISEMENT
Article continues below this ad
And with that, we cannot wait to see these two icons take the field together. While one leads the offence valiantly, the other will only strengthen the champions' defence. How far will the Bucs go with Brady and Sherman, and will they get along?