"I literally fell in love right away"- Gisele Bundchen Speaks About Her Blind Date With Tom Brady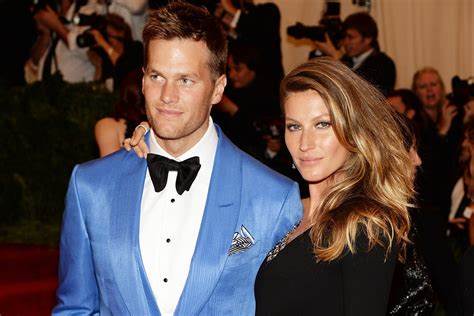 NFL star Tom Brady married Brazilian supermodel Gisele Bundchen in 2009. The couple has one son (Benjamin Rein) born in 2009 and one daughter (Vivian Lake) born in 2012. Recently they celebrated their 11th wedding anniversary. The star quarterback shared a post on Instagram. It featured the bar where the duo first met. 
The supermodel made an appearance on Jimmy Fallon's late-night talk show 'The Tonight Show.' Fallon quizzed his guest on when she met her future husband. Bundchen obliged and spilled the beans on the moment. 
Gisele Bundchen Talks About Her First Date with Tom Brady 
"We actually had a blind date. It was a funny story because for some reason everybody thought they needed to find me a boyfriend." 
The model reveals it was her 3rd blind date and she was considering putting a stop to them in the future. 
The other 2 were dinners where I was stuck there for an hour and a half thinking when I can get out. Where's my food. The third blind date was actually Tom and was like that's it I'm not going on any more blind dates. I figured let's go for a drink, because a drink would take three minutes or 2 hours. "When I saw those kind eyes, I literally fell in love right away. He was just.. you know how sweet he is."
Jimmy Fallon agreed and said he is in love with Tom Brady too. It is a sentiment shared by many NFL fans.
Tom Brady recently left the New England Patriots. He signed a 2 year $50 million contract with the Tampa Bay Buccaneers. The move across conferences is something that can prove tough for the 42-year old. However, former quarterback Peyton Manning believes Tom will work hard to adapt and prove himself. 
The 6× Superbowl winner was seen working out in a closed park. It shows his attitude towards getting ready to delight fans at the Raymond James Stadium.
Will Tom Brady be able to end Tampa Bay Buccaneers' title drought?
"It Was Tom Brady"- Buccaneers Latest Signing Breaks Law To Train