"When it's There, Take it"- Dallas Cowboys Owner Jerry Jones Not Ruling Out Kellen Moore's Move to Boise State
Published 12/30/2020, 3:38 PM EST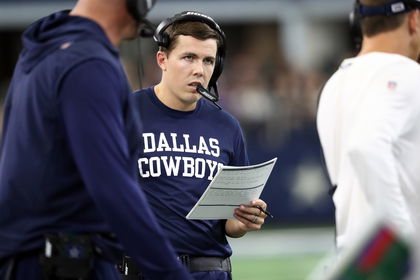 ---
---
We're nearing the end of the year, and the Dallas Cowboys are somehow still in the playoff picture. The side that's currently 6-9 and second in the NFC East seems to have gained some second wind.
ADVERTISEMENT
Article continues below this ad
With 3 wins on the trot, the Cowboys have bounced from a near irredeemable season. While the team will be focused on carrying this run forward, multiple off the pitch murmurs have crept into the fray again.
The side's offensive coordinator, former quarterback Kellen Moore, has increasingly been linked to the Head Coach job in Boise State. His alma mater.
ADVERTISEMENT
Article continues below this ad
Moore, who has enjoyed relative success with the side so far, has acknowledged the rumors and has shown interest in taking up the Head Coach role. And now, owner Jerry Jones has spoken his mind regarding the matter as well. 
Jerry Jones seems open to the switch
During his appearance on 105.3 The Fan [KRLD-FM], the Cowboys owner talked about how he'd be willing to entertain the switch if Moore wishes to do so. 
"I'll say this to anyone. Remember the two buzzards sitting on the limb and one's got his neck turned around looking at the other and says, 'Patience my ass. I'm going to kill something.' As they surveyed the landscape," he said.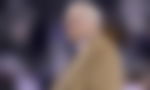 "I'm not really demeaning patience. You've got to have it, I guess. But the bottom line is that when it's there, take it, and when it's not there sometimes we'll rustle it up," he added when asked about the Moore situation.
While not saying it out loud, Jones did hint that if the chance is there, he'd be willing to let Moore leave.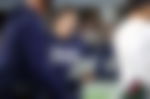 With Moore, the Dallas Cowboys are a threat on the offense
Moore has done well during his time at Dallas. The Dallas Cowboys, under his play-calling, were one of the league's most potent offensive units. The side even led the league for average yards per game that season (431). 
Quarterback Dak Prescott has excelled under Moore as well. Before Prescott suffered a season-ending injury in Week 5, the quarterback was averaging 371.2 yards a game.
ADVERTISEMENT
Article continues below this ad
In those 5 games, he ended up registering 1,856 yards and was on course for career-best numbers. To put that number into perspective, starting QB for the New York Jets, Sam Darnold has 1,942 yards across 11 games.
One can expect Moore to announce his decision soon after the Cowboys end their 2020 campaign. With his current contract running out at the same time, Jones will have some convincing to do if he wants his offensive coordinator to stay put.
ADVERTISEMENT
Article continues below this ad