"When's the Baltimore Visit?": Odell Beckham Jr.'s Locker Room Journey Leaves NFL World in Frenzy Mood
Published 12/04/2022, 6:00 AM EST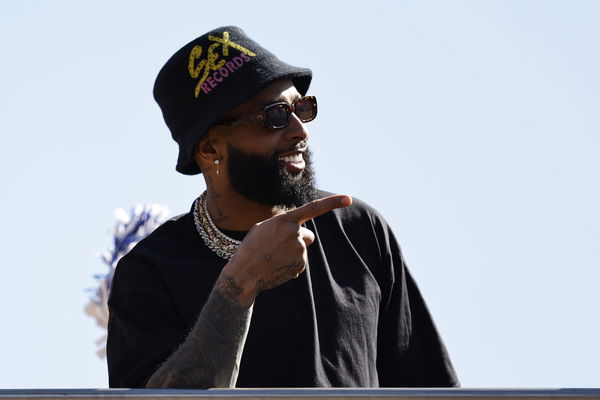 It is past Thanksgiving, and Odell Beckham Jr. has begun the franchise visits. The season has taken a provocative turn, and the star WR's return is nearing. It has come down to three teams, and OBJ is taking trips to the franchise facilities to make a decision. Beckham Jr. made it to Buffalo, and the NFL fans are frenzied to hear the update.
After coming off a successful recovery, Odell Beckham Jr. has kept three places in mind for a landing spot. Among them are the Giants, Bills, and Cowboys. The franchises hold prominent positions and have had an equitably successful season. OBJ made it to New York and summed up his visit to Buffalo.
ADVERTISEMENT
Article continues below this ad
OBJ is hyping fans up
After the Buffalo visit, Odell Beckham Jr will head to Dallas to visit the Blue Star. Moreover, he would tour the franchise facility on Monday.
After the reports surfaced on Twitter, NFL fans erupted with their thoughts.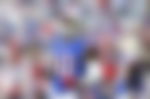 A user is wondering about Beckham Jr's Baltimore visit.
A Bills Mafia member claimed OBJ will not leave doe Dallas to play for a QB like Dak Prescott.
He's not leaving to play for a loser QB like Prescott

— Hunter (@HabsBillsfan) December 3, 2022
Another user thought Von Miller wasn't letting him leave Buffalo.
Thought Von wasn't going to let him leave?

— Cyle Maidment (@TheCyleMaidment) December 3, 2022
Moreover, this user is wondering if OBJ would like to handle the snow in Buffalo rather than living in NY or Dallas.
No lie tho u think OBJ wanna deal with that snow in Buffalo instead of NY or DAL

— kin (@kinrick_t) December 4, 2022
Another user claimed it comes down to the team offering a multi-year multi-million deal.
It comes down to who is paying him on a multi year deal

— AJ Navarro (@AJNavarro58) December 3, 2022
This user is confident that Odell Beckham Jr will wind up in Buffalo.
Buffalo will probably wind up getting him because they seem like the only of the 3 people aren't talking about 24/7

— FaKeGiAnTsNeWs (@FakeGiantsNews) December 3, 2022
However, this user claimed on not getting thrown off the plane is OBJ's biggest achievement.
For OBJ, not getting thrown off a plane is an accomplishment.

— Chris Donald (@donaldc58) December 3, 2022
But this user does not care.
OBJ is stirring the pot with his visits.
Giants HC Brian Daboll reflects upon the visit of Odell Beckham Jr.
Odell Beckham Jr. kicked off his journey for his comeback in the NFL with the New York Giants. He arrived at the franchise facility on Thursday afternoon and had a good time with his former team, which brought him into the league. However, franchise HC Brian Daboll did not provide all the details regarding the star WR's visit.
ADVERTISEMENT
Article continues below this ad
Brian Daboll mentioned on Friday, "We had dinner with him last night. We had a good visit. Really, other than that, I have nothing else to add. My focus is on Washington, and any questions on that is really what I've got to say."
ADVERTISEMENT
Article continues below this ad
Safe to say, the Giants HC enjoyed a nice steak dinner with OBJ's visit.
Watch This Story: LeBron James Kevin Durant James Harden Kevin Hart Odell Beckham Jr. and other stars join forces with business retail house in a massive deal
Edited By: Gurjyot Singh Dadial