Which NFC East Team Has the Best Chances at Success for The 2020 NFL Season
Published 08/30/2020, 9:30 AM EDT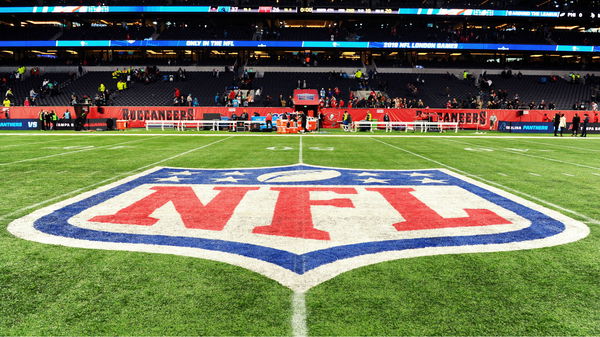 ---
---
The NFC East division of the NFL is unique, for every team part of this quartet has claimed Super Bowl glory. There hasn't been a single dominant team here with all four having clinched the divisional title in the last decade. 
ADVERTISEMENT
Article continues below this ad
The last four campaigns have witnessed the Dallas Cowboys and Philadelphia Eagles sharing the spoils. We explore how the teams have retained their personnel to help them mount a challenge for 2020.
The teams will be listed in the order of their finish in the 2019 NFC East standings.
ADVERTISEMENT
Article continues below this ad
Philadelphia Eagles
Doug Pederson will begin his fifth season at the helm of the franchise. He has claimed the title twice and took The Eagles to the Vincent Lombardi Trophy in 2017. Last season's quarterbacks' coach Press Taylor will resume and also serve as a passing game coordinator.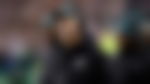 Defensive coordinator Jim Schwartz and special team coordinator Dave Fipp return for a fifth and eight campaigns, respectively. The team has shown good form, and changing a winning formula is something general managers generally avoid.
Offense and Defense
In keeping with continuity, Carson Wentz returns for a final season on his rookie deal. The quarterback smashed his own personal best scores for yards passed and completions in 2019.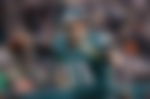 Eight starters from last season will join Wentz including 2019 Pro-Bowlers Jason Kelce, Lane Johnson, and Zach Ertz. 
Wide receiver Nelson Agholor left the side to feature for the newly named Las Vegas Raiders. Meanwhile, guard, Brandon Brooks will not feature in 2020 due to an injury. 
2019 Pro-Bowl defensive tackle Fletcher Cox returns for the upcoming season alongside five starters from 2019. The team has parted ways with defensive tackle Timmy Jernigan, linebackers Kamu Grugier Hill and Nigel Bradham, cornerback Ronald Darby and safety Malcolm Jenkins. 
The team is the same on offense, but on the defense, the new signing and draft picks will have to rise to the occasion. The stability of coaches at Lincoln Financial Field will prove helpful for the franchise. But if the NFC East teams hope to claim the automatic playoff spot, they will need to strike the uncertain defensive unit early. 
Dallas Cowboys
Dallas Cowboys parted ways with their longtime coach Jason Garrett and signed Super Bowl XLV winner, Mike McCarthy. The franchise also has fresh faces at the defensive coordinator post, with Mike Nolan joining from New Orleans.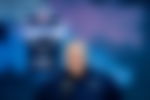 Special teams coordinator John Fassel makes a return to football, having previously served as interim head coach at Los Angeles Rams. Sophomore offensive coordinator Kellen Moore will back these new entries. 
Read: "We're in this to win a Championship" – Dallas Cowboys' Mike McCarthy Makes Bold Claim
This signifies changes are in place with owner Jerry Jones hoping new coaches and new ideas will get his team to go further and realize their true potential. 
Offense and Defense
Dak Prescott heads into the last year of his rookie deal and will become an unrestricted free agent at the end of the 2020 NFL season. He has the tools from last season to bring the Super Bowl to Texas and earn the blockbuster deal he desires.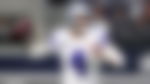 The team has kept all their 2019 Pro-Bowl selections with Ezekiel Elliott, Amari Cooper, Tyron Smith, Travis Frederick, and Zack Martin all staying put for the upcoming season. 
Read: Dallas Cowboys Owner Jerry Jones Heaps Praise on CeeDee Lamb and Other Rookies
The stability could see CeeDee Lamb have a smooth transition into the NFL as part of a well-functioning team. Tight end Jason Witten is the only offensive starter to depart the team.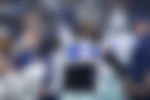 The defensive unit has kept hold of its only Pro-Bowl selection, Jaylon Smith. However, compared to the offense, the defense will feature large-scale restructuring as four starters from last season have departed.
These are defensive tackle Maliek Collins, outside linebacker Robert Quinn, cornerback Byron Jones, and safety Jeff Heath. 
A new defensive coordinator and new personnel may not click instantly given the lack of pre-season games. However, the offense is familiar with Kellen Moore's ideas and Prescott will aim to pick off from last season's 8-8 record. The team looks exciting, but like the Eagles, fans could consider their defense as weak in terms of continuity. 
New York Giants
Joe Judge steps in to replace Pat Shurmur as the head coach following the Giants' 4-12 run in the 2019 NFL season. Judge served in a variety of roles at the New England Patriots and takes up his inaugural head coaching gig.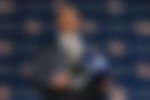 Former Dallas Cowboys head coach Jason Garrett dons the hat of offensive coordinator. He could be of great help to Judge and newly hired defensive coordinator Sean Spencer in helping his side identify frailties on their divisional rivals'squad. Coaches' continuity is maintained only with the retention of special teams' Thomas McGaughey. 
Offense and Defense
Quarterback Daniel Jones will embark on his first season as the undisputed starter after Eli Manning retired earlier this year.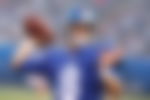 Besides Jones, seven starters from 2019 return to MetLife Stadium for the upcoming season. These include both wide receiver targets Sterling Shepard and Darius Slayton. Offensive tackle Nate Solder is with the franchise but opted out due to the coronavirus pandemic. 
Read: "Fresh New Start"- New York Giants Superstar Looking Forward to 2020 Season
The other offensive tackle departure is Mike Remmers, who moved to the Super Bowl LIV winners Kansas City Chiefs. Center Jon Halapio has also left the club with Spencer Pulley, expected to snap the ball to Daniel Jones. 
Seven starters return for the defense, but both of last season's cornerbacks Deandre Baker and Janoris Jenkins will not feature. Linebacker Alec Ogletree and safety Antoine Bethea are free agents.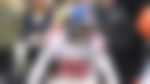 The Giants used their top three draft picks to bolster their team with offensive tackle Andrew Thomas (4th overall) and safety Xavier McKinney expected to start from week one. 
The team has a mixed bag of continuity at the coaching level and with the starters. With no pre-season games, it will be a task to see them pip either Cowboys or Eagles in 2020.
Washington Football Team
The Washington Football Team has gotten Ron Rivera on board from Carolina Panthers. He replaces Bill Callahan, who oversaw a 3-13 season in 2019. The top brass at the franchise opted for a total overhaul with offensive coordinator Scott Turner and defensive coordinator Jack Del Rio also coming on board for their first season at the franchise as coaches.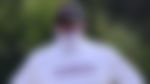 Special teams coordinator Nate Kaczor remains for a second season. The only way for them to go is up, and with nothing to lose, they can thrill the division and the league. However, the franchise will have large-scale reshuffles. 
Offense and Defense
The Washington Football team will see their only 2019 Pro-Bowl selection Brandon Scherff join five other offensive starters. The franchise parted ways with Case Keenum and sophomore Dwayne Haskins will collect the snaps for the 2020 NFL season.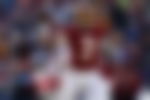 Wide receivers Kelvin Harmon, Paul Richardson will not play for Washington due to injury and release, respectively. The team also did not keep hold of veteran offensive tackle David Penn and offensive guard Ereck Flowers headed over to Miami. 
Eight defensive players from 2019 will feature for the newly rebranded side ahead of the 2020 NFL season. The departures include cornerbacks Quinton Dunbar and Josh Norman. The team will also miss the services of safety, Montae Nicholson.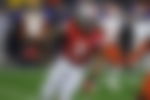 The defense has better continuity than the offense with No.2 overall draft pick Chase Young set to draw the eyeballs of the entire league to the Washington Football Team's defensive plays.
Read: Washington Redskins Coach Showers Plenty of Praise on Chase Young
ADVERTISEMENT
Article continues below this ad
The team, just like the New York Giants, is looking for fresh ideas to orchestrate a turnaround or build from scratch. It appears they too are ready to build from scratch and keep the core components of their team. 
How will the NFC East play out in the 2020 NFL season?
Washington Football Team has retained the defense well, but they may struggle offensively. The other three sides in the division have strong attacking units. The Football Team, Cowboys, and Giants could make a run at the title following an influx of new ideas from new head coaches. However, based on continuity, The Eagles seem to be the most settled in the division.
ADVERTISEMENT
Article continues below this ad
Barring an alarming dip in form, they are primed to make a run at a third NFC East title in five years.