Which NFL QB Has the Most Touchdowns Since 2016? The Answer Might Surprise You
Published 03/01/2021, 6:30 AM EST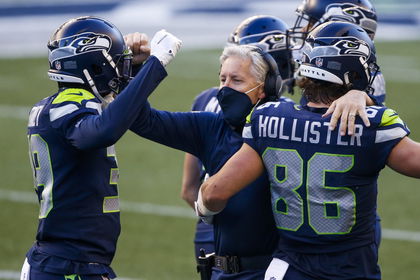 ---
---
The 2020 NFL season was unlike any other seen before. Being played out amid a raging pandemic, teams and players had to adapt and play under circumstances no one had seen before.
ADVERTISEMENT
Article continues below this ad
While the Tampa Bay Buccaneers ultimately won Super Bow LV, a lot of talks also surrounded around who was the best quarterback in the league.
While it was Green Bay Packers QB Aaron who ultimately bagged the MVP award for his performances over the course of the season, some others felt that there were other more deserving candidates.
ADVERTISEMENT
Article continues below this ad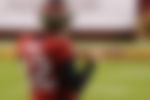 Tom Brady was worth a shout. So was Kansas City Chiefs' Patrick Mahomes. Surprisingly, even Buffalo Bills quarterback Josh Allen was part of the conversation. But, one player went criminally under the radar.
That one player is none other than Seattle Seahawks' quarterback, Russell Wilson. While the 2020 season wasn't his best, it wasn't his worse either.
In fact, one particular stat proves that he's been one of the most successful quarterbacks in the league over the past couple of years.
Touchdowns second nature for Russell Wilson
Russell Wilson threw 40 touchdowns in the 2020 season. This was second-most in the league through the course of the regular season, tied with Tampa's Tom Brady.
And if one looks at the number of touchdowns thrown by a quarterback since 2016, it's not Aaron Rodgers or Tom Brady who leads the list. Instead, it's Russell Wilson with 161 touchdowns.
Following close on his heels is Aaron Rodgers in second place with 155 touchdowns. While Brady finishes off the podium with 153 touchdowns.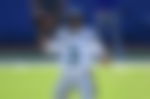 ADVERTISEMENT
Article continues below this ad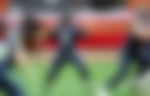 Wilson achieved all this while being the most sacked quarterback in the league ever since being drafted by the Seahawks. Something which can equally be attributed to his playing style and faulty O-Line.
The latter though is something that has been bugging Wilson for some time now. And it could be a decisive factor in influencing whether or not he looks to get traded this offseason.
ADVERTISEMENT
Article continues below this ad