Which NFL Rookie QB Had the Most Impressive Start to the Preseason?
Published 08/15/2021, 1:02 PM EDT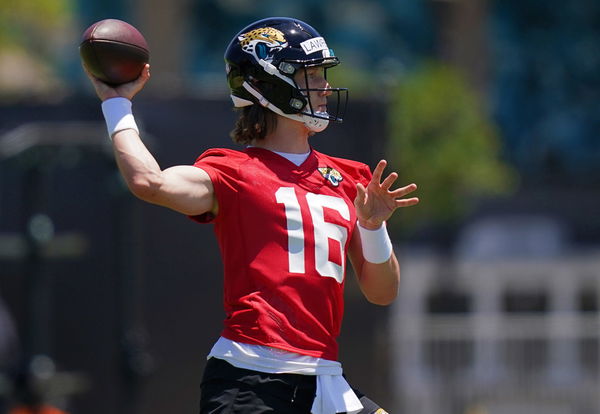 ---
---
This year's quarterback class is touted to possess multiple future stars. The likes of Trevor Lawrence (#1 overall pick to Jacksonville Jaguars), Zach Wilson (#2 overall to New York Jets), Trey Lance (#3 overall to San Francisco 49ers), Justin Fields (#11 overall to Chicago Bears) and Mac Jones (#15 overall to New England Patriots) are all being labelled as generational gems.
ADVERTISEMENT
Article continues below this ad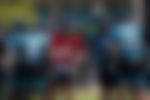 Each young quarterback was brought into their respective franchises in order to strengthen in a specific area. Lawrence is expected to lead the Jaguars back to the playoffs. And Fields is being tipped as the quarterback to break the 'quarterback jinx' in Chicago.
ADVERTISEMENT
Article continues below this ad
But based on the performances in the first week of the preseason, which young starlet has the potential to achieve greatness over the course of the 2021 NFL campaign?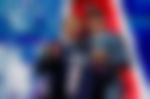 Which rookie quarterback will make a mark in the 2021 NFL season?
QBs in their first NFL action:
Mac Jones:
▫️ 13/19, 87 pass yds, 0 TD
Justin Fields:
▫️ 14/20, 175 total yds, 2 TD
Trevor Lawrence:
▫️ 6/9, 71 pass yds, 0 TD
Zach Wilson:
▫️ 6/9, 63 yds, 0 TD
Trey Lance:
▫️ 5/14, 128 pass yds, 1 TD
Jordan Love:
12/17, 122 pass yds, 1 TD

— James Haynes Jr. (@Jthayne007) August 15, 2021
Twitter user @Jthayne007 took the time out to compile the stats from all the rookie quarterbacks (and Jordan Love) who were handed their preseason debuts earlier this week. When you look at the numbers, Chicago Bears starlet Justin Fields comes out on top followed by Green Bay's Jordan Love and the Niners' Trey Lance.
While Fields and Lance were picked in the 2021 NFL Draft, Love arrived in Wisconsin in 2020. He played second fiddle to regular-season MVP, Aaron Rodgers, last year as they lost in the NFC Championship Game to eventual Super Bowl winners, Tampa Bay Buccaneers.
It's no surprise that Jordan is getting some time in the middle, especially considering the contract standoff between Green Bay and Rodgers. But Justin Fields was the youngster that stood out in Week 1 of the preseason.
ADVERTISEMENT
Article continues below this ad
The former Ohio State Buckeyes man displayed plenty of positives as the Bears beat Miami Dolphins on home soil. His willingness to throw and determination to make a play from nothing is a trait that coach Nagy will look to capitalize on in 2021.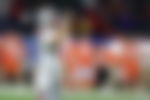 Despite the presence of experienced veteran Andy Dalton on the roster, Fields is more or less expected to secure the starting berth in Chicago. Meanwhile, #1 overall pick Trevor Lawrence did not get enough time to make a mark as the Jaguars lost to Cleveland Browns.
ADVERTISEMENT
Article continues below this ad
However, 2020 CFP National Championship winner Mac Jones played for a little more than 2 quarters in the 22-13 win over Washington Football Team.