Who Else From the NFL Does Rob Gronkowski's and League's Most Revered Agent Drew Rosenhaus Manage?
Published 06/23/2022, 10:00 AM EDT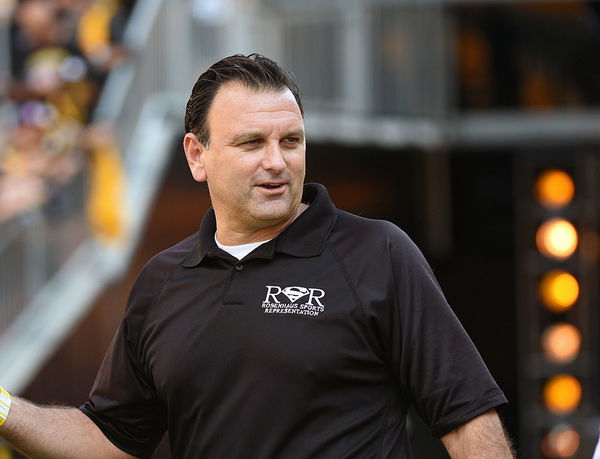 Former New England Patriots tight end Rob Gronkowski was responsible for his performances on the field, but the heavy lifting off it was super-agent Drew Rosenhaus. The service of Rosenhaus over the years for his players has earned him a great reputation. The nickname 'The Shark' also was a result of his work. His rise in the NFL is attributed to the salary cap era. It was a time when the league was ensuring fair competition.
While Rosenhaus is among the top super agents in the league, his unconventional and controversial actions have made headlines. He broke the traditional NFL functioning of self-representation by inserting player representation as a necessity. He boasts an impressive roster of A-list clients for whom he has negotiated more than $7 billion worth of contracts.
ADVERTISEMENT
Article continues below this ad
The clientele has also put Rosenhaus in the spotlight. He is the only agent ever to be on the cover of Sports Illustrated. After becoming the youngest registered agent in 1989, he went on to be a public voice as a national commentator on sports. While he might be losing Gronk as one of his top clients in the NFL following his retirement, Rosenhaus possesses more stars for the future.
Who are some of the notable clients of super-agent Drew Rosenhaus?
After co-founding Rosenhaus Sports Representation with his brother Jason, Drew represents some of football's modern and future stars. He represents Miami Dolphins WR Tyreek Hill, Los Angeles Chargers CB JC Jackson, and Green Bay Packers WR Aaron Jones, among others. Rosenhaus has been a key figure and will represent possibly more than 81 players in the NFL this season.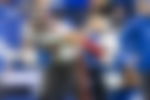 ADVERTISEMENT
Article continues below this ad
His tireless work ethic and willingness to go the extra mile for his client have brought him fame. But it has led to some hate from former clients and coaches.
Some legendary NFL figures like Vince Lombardi were frowning upon the use of agents by players. Rosenhaus is a trailblazer in the NFL.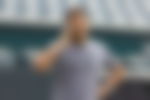 The 2022 NFL campaign will be another opportunity for Rosenhaus to unearth potential clients. He will hope to take them to the next level off the field. But it will be down to the players to maximize their performances on the field. It will be an intriguing season for more reasons than one for players and agents.
ADVERTISEMENT
Article continues below this ad
Watch This Story: Moments From NFL GOAT Tom Brady and Brazilian Supermodel Gisele Bundchen's Magical Wedding