Who is Micah Parsons' Son and Is the Penn State Linebacker Married?
Published 04/28/2021, 5:38 PM EDT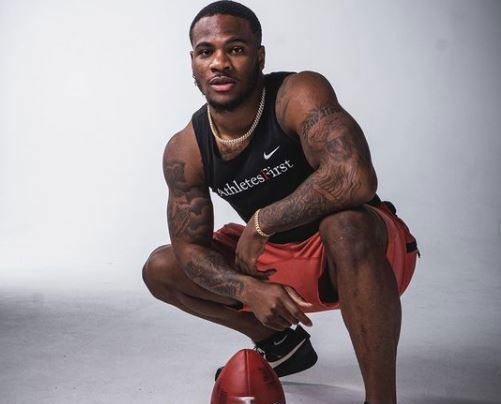 Penn State's Micah Parsons was one of the most high-profile names to opt-out of the 2020 Big-Ten season. In his freshman year, Parsons only started one game for the Nittany Lions but managed to lead the team in tackles with 82. He impressed during the 2019 season and carved a reputation for himself as one of the top linebackers in college football.
Parsons was named the 2019 Cotton Bowl Classic defensive MVP after recording 14 tackles, 2 sacks, and 2 forced fumbles. He was bestowed with the Butkus–Fitzgerald Linebacker of the Year award for his performances that.
ADVERTISEMENT
Article continues below this ad
But Parsons raised eyebrows when he decided to skip the 2020 college football season. The COVID-19 pandemic forced a lot of like-minded kids to walk down the same path. But the deadly virus was not the only reason Micah missed out on football last year.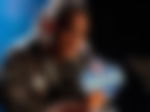 Who is Micah Parsons' son and is the linebacker married?
During the very first semester of his freshman year in Penn State, Micah Parsons announced that he was a father. His unnamed girlfriend gave birth to a baby boy on May 1, 2018.
Parsons posted a photo of his newborn and later confirmed that he is the father of the child. Micah's son, Malcolm, will turn 3 just two years after this week's NFL Draft event. What many are not aware of is that the young toddler was one of the major reasons that Parsons skipped the 2020 season.
ADVERTISEMENT
Article continues below this ad
But despite all the news surrounding Micah and his baby boy, there is no update regarding the mom. Micah's always been tight-lipped about his private life after he made headlines for all the wrong reasons early on in his career. But he's learned from his mistakes and does his best to set an example for his young one.
So we don't know if Micah is single or dating, but he gets all the love a man needs in the form of his endearing mom. "All we had was each other. [Considering] the struggles we went through, to finally look at my mom and say 'we don't have to struggle anymore' [means everything]," Parsons said via abc27.com.
ADVERTISEMENT
Article continues below this ad
Parsons is being tipped as a Top-10 prospect in the 2021 NFL Draft. But only time will tell where he will eventually land ahead of his NFL debut. Either way, we're excited to see this youngster join the league and make a name for himself in 2021.