Why Are Green Bay Packers Keeping Jordan Love Around for 2022 NFL Season?
Published 06/18/2022, 6:15 AM EDT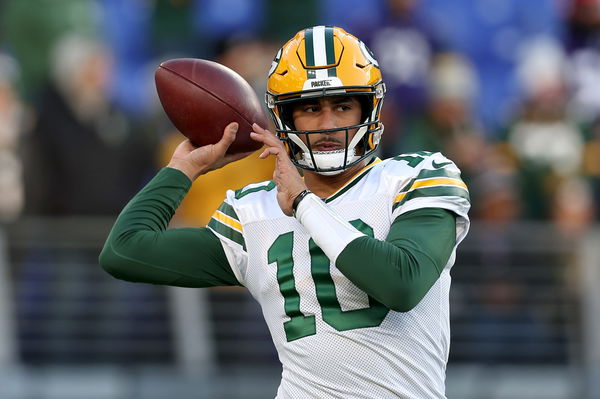 Green Bay Packers signed Jordan Love in the 2020 NFL Draft to play as a backup option for Aaron Rodgers. Rodgers' situation in the team was also unclear as the star QB was planning to retire or join a new team. Now, the Packers have signed an extension deal with Rodgers and have also released their N0. 3 quarterback. But, why do the Packers want Jordan Love to be on their side this season?
The Packers reduced the team's quarterback room by releasing Kurt Benkert on Friday. Benkert signed a deal with the Packers last season as a No.3 quarterback after Aaron Rodgers and Jordan Love. Benkert is now a free agent and will look for a team ahead of the upcoming season. Although Benkert has been released, Love remains on the Packers roster serving as a backup to Rodgers.
ADVERTISEMENT
Article continues below this ad
What seems to be the primary reason the Packers held on to Jordan Love? Is it squad depth, risk of injury to Aaron Rodgers, or simply because he's very affordable? The third reason is the most conclusive answer to the question. Living out his rookie contract seems to be the perfect scenario for Love's franchise, despite the fact that he could get a starting role in another franchise.
Some think Green Bay's decision to cut Kurt Benkert means they're definitely keeping Jordan Love in 2021. The Packers were already definitely keeping Jordan Love for 2021. His contract is way too affordable. $1.735M this year, $2.298M next year. And Aaron Rodgers is year to year.

— ProFootballTalk (@ProFootballTalk) June 17, 2022
Recently, while talking to Nicole Manner of Fox 11 Green Bay, Jordan Love said, "I was super happy for Aaron. The dude deserves it, with what he's done the last two years. But, personally, for me, it just means I'm about to be a backup again, for this year. That's all I can control right now."
Love sat behind Rodgers for the last two years as a backup. Now, again this year, he won't be starting as the Green Bay Packers have offered Rodgers a $150 million, 3-year extension. Aaron Rodgers has won two consecutive MVPs in 2020 and 2021, which makes his position as a quarterback stronger.
Jordan Love started for the Green Bay Packers for one game in the 2021 season
Last season, Love started in only one game as Rodgers was away with the COVID-19 list. In the match, he threw for 190 yards and completed 19 of the total 34 passes with one touchdown and one interception. The team lost to the Kansas City Chiefs by 13-7. Benkert in that match had a chance to become the backup for the starting quarterback.
ADVERTISEMENT
Article continues below this ad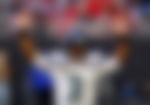 Now the Packers are left with two options, whether to bench Love for the next season or to trade Love away for a draft pick. Aaron Rodgers, before taking up the starting QB job at Packers, had to sit behind Brett Favre for 3-years. Rodgers learned from the legendary Brett Favre, and now he is among the greatest QBs the league has ever seen. Will Love have the same fate?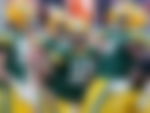 Jordan Love has the potential to start games, and he proved that while doing a fair job at the one game he started. If the Packers trade him, Love can be QB1 for other NFL franchises. On the other hand, he can sit back and improve his game while training under the best in the league.
ADVERTISEMENT
Article continues below this ad
Watch This Story- Colin Kaepernick Donated His Sneaker Collection in Epic Show Of Kindness to Help the Homeless