Why did Patrick Mahomes Get Passed Over by Many Teams?
Published 06/06/2020, 5:50 PM EDT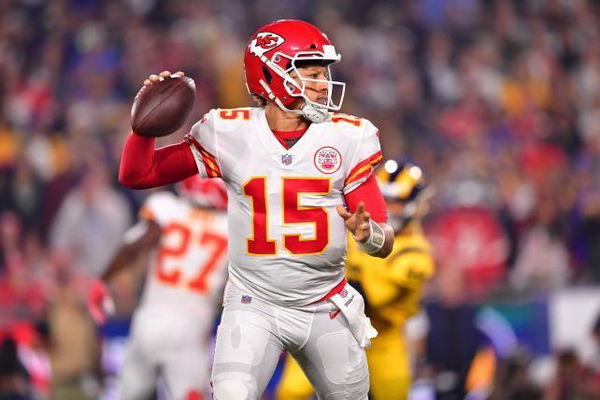 ---
---
Patrick Mahomes is regarded as a future star in the NFL scene. So, it surprised many when he did not become the 1st overall pick in the 2017 NFL draft. In the end, the Kansas City Chiefs elected to trade up and roped him into their squad. So, why did many other teams elect to skip Mahomes?
ADVERTISEMENT
Article continues below this ad
In the Cleveland Browns' case, they were solely focused on defense, so a star quarterback would not have been the right fit. So, they used two First Round picks to shore up the defense.
The San Francisco 49ers held the Number 2 Overall Pick, but the Chicago Bears overtook them to select Mitchell Trubisky. Surprisingly, Patrick Mahomes dropped as far down as 10th. Meanwhile, the 49ers needed a quarterback, so they finally roped in Jimmy Garoppolo. San Francisco then used up its final pick on Solomon Thomas, which was a waste, since he only appeared on the field six times.
ADVERTISEMENT
Article continues below this ad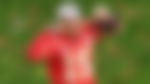 Poor Patrick Mahomes still had to wait
Meanwhile, the Jacksonville Jaguars snagged Leonard Fournette, while the LA Chargers signed Mike Williams. In his defence, Williams is an excellent player, but is not of Mahomes' caliber. Another bizarre decision was when the Cincinnati Bengals ignored Patrick Mahomes in favor of John Ross, who later turned out to be hit or miss.
The Buffalo Bills have no excuse either, when they took Nathan Peterman in the 5th Round of the draw. However, they also grabbed a decent pick in the form of Tre'Davious White.
In all honesty, it is hard to pinpoint why so many teams glossed over him. Mahomes possesses a strong arm, and he is highly athletic person. In fact, the reason has to do with the college, where he hails from. Apparently, Texas Tech has a reputation for offenses that are not at the NFL's level. In other words, those quarterbacks generally fail to make it big in the big leagues.