"Why Does a Baby Need a Towel"- Throwback to the Time When Two Jacksonville Jaguars Players Did Win Hearts With Their Actions
Published 07/06/2020, 1:40 PM EDT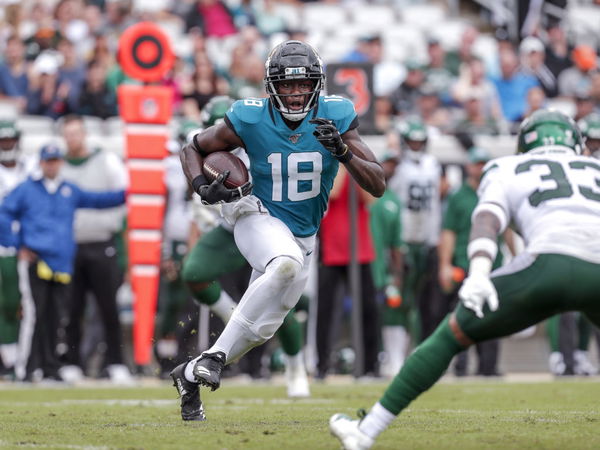 When you're a footballer, you come across weird requests from your fans. Sometimes, these players don't even expect how to react under certain circumstances. And that seemed to happen with Jacksonville Jaguars wide receiver Chris Conley. Recently, ESPN shared an old video of Conley on twitter. In the video, he was seen conversing with Keelan Cole about the prospect of presenting his towel to a baby, who was in the stands.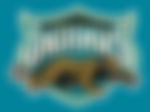 Jacksonville Jaguars wide receivers win hearts
ADVERTISEMENT
Article continues below this ad
Both the players in the video seemed to have been mic'd up. As a result, their voices are recognizable. First, Cole came to Conley and asked him whether he can give his towel to a baby. In reply, Conley asked, "Why does a baby need a towel?". Then Cole replied, "Because… He's a Jaguars fan… You can say no."
ADVERTISEMENT
Article continues below this ad
That's when Conley took out his towel and handed it over to Cole, telling "Go ahead and give the towel to the baby. It better be going to a baby too." And once the 27-year old went to the stands and presented the towel to the infant, Conley cheered, "Yeah… Baby towel… Yeah".
Chris Conley may become the leader that the Jaguars are looking forward to
Last year was one of the best seasons in Conley's NFL career so far. Previously, he left the Kansas City Chiefs for Jaguars in free agency. This year, he may play the role more of a leader. Jaguars' roster is lacking an aggressive leader, especially after they traded Calais Campbell to Baltimore Ravens during this offseason. Jacksonville Jaguars' squad would be a particularly younger one this year. Conley, understandably, will be one of the elder members in the roster.
ADVERTISEMENT
Article continues below this ad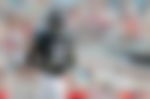 He has the opportunity to show his coaches that his $2.275 million base salary is the best bargain that the Jaguars could have gotten in the NFL. In 2019, Conley recorded 47 catches, which impressed his fans. This year, the 27-year old will be eager to produce the best season of his career in the Jaguars' uniform. But before the season starts, his adorable gesture towards the baby in the video will surely win lots of hearts.