Why Does Stephen A. Smith Hate the Dallas Cowboys?
Published 04/17/2021, 3:24 PM EDT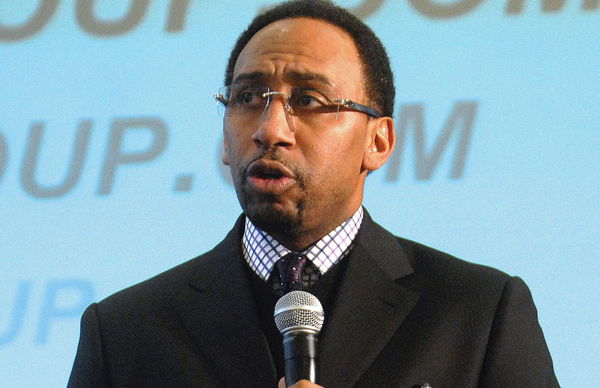 ---
---
The Dallas Cowboys fondly refer to themselves as America's Team. Winner of five Super Bowls, the franchise was once the most feared and dominant outfits in the league.
ADVERTISEMENT
Article continues below this ad
Though their last Super Bowl appearance was over a quarter of a century ago, the team remains a powerhouse in the NFL. Owned by billionaire Jerry Jones, the franchise looks forward to each season, hoping to climb the NFL summit once again.
With quarterback Dak Prescott now tied down to a massive new contract, if not in 2021, the Cowboys might end up lifting the Lombardi Trophy sooner than later.
ADVERTISEMENT
Article continues below this ad
When and if that day comes around, one can be sure that there won't be anyone more cross than NFL analyst Stephen A. Smith.
Heartbreak fuels hate for Dallas Cowboys
It's probably one of the world's worst guarded secrets. Stephen A. Smith despises the Dallas Cowboys. Almost anything and everything about the franchise can tip off Smith.
One of the Cowboys' harshest critics, Smith can often be seen going ballistic whenever conversations about the Cowboys come up.
Being the Cowboys' #1 hater, one can be assured that the NFL analyst had a ball last season as the Dallas Cowboys failed to make the playoffs and ended the season with a 6-10 record.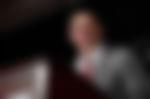 But why does Smith hate the Cowboys so much? What is it about the franchise that ticks the NFL analyst off? Well, the answer seems to be personal.
Smith stated that he was once head over heels for a girl back in high school who was a Dallas Cowboys fan.
"The truth is, she was my first girl. My first love. And I'll never forget her for as long as I live," Smith had said while appearing on ESPN.
"Unfortunately though, here's what I remember most, that damn No. 33 Cowboys jersey she always wore."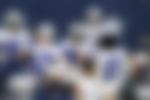 The girl leaving Smith deeply impacted the analyst, and it's clearly a grudge he still holds on to.
ADVERTISEMENT
Article continues below this ad
"It's undeniable when you remember January 5, 1985. The day after the Dallas Cowboys lost to the Los Angeles Rams in the playoffs. Recalling that you were dumped because Tony Dorsett rushed for only 58 yards in a playoff loss," said Smith.
Clearly, a man who is still bitter, Cowboys fans can rest easy knowing that this hatred stems far beyond just the team's identity.
ADVERTISEMENT
Article continues below this ad